It's practically open season on Penn State's football roster, as far as other Division I coaches are concerned. As part of Monday's sanctions handed down by the NCAA, any current Penn State player can transfer without penalty, and so long as another team has a scholarship opening, then all that's needed is a handshake.
And no college football coach is readier to shake some hands than ol' Lane Kiffin, who knows a thing or two about playing through NCAA sanctions. Gosh, he'd just love to offer up Penn State coach Bill O'Brien some words of wisdom. Of course, what he really wants is a running back. For example, Penn State junior Silas Redd, who averaged 140 yards rushing a game last season on his way to 1,241, the 10th-highest total in school history. You know, hypothetically.
Pete Thamel of The New York Times got Kiffin to open up a bit on his more immediate intentions:
In vintage fashion, Kiffin offered to put one hand on O'Brien's shoulder while using the other to swipe at his roster. There have been reports that there is mutual interest between Redd and U.S.C., and Kiffin made it clear how desperate the Trojans were to add a quality back.

He mentioned it in his prepared remarks and complained multiple times about the lack of tailback depth while answering questions from members of the news media. Probably not coincidentally, Kiffin announced that the star receiver recruit Nelson Agholor would begin his career at tailback because the Trojans are so thin at that position.
"Our No. 1 concern is our running back position," Kiffin said. "We're concerned about our depth there."

While N.C.A.A. rules did not allow Kiffin to mention Redd by name, he did not have to say his name to deliver a public recruiting pitch at Pac-12 media day.

A sense of incongruity emerges when one rule-breaking program hopes to take players from another, but Kiffin said he did not see it. (U.S.C. can take transfers from Penn State, although an N.C.A.A. statement indicated it would not offer flexibility if the Trojans were to go over their 75 scholarship limit.)

"Those players are open to go to any program," he said. "So I don't really think it's a big deal if a player were to come to U.S.C. because players have left our program."

...

"I didn't have anywhere to go for answers, because it had been a while since someone had had something similar," Kiffin said. "I feel for their staff, especially the head coach, because just like our deal, our kids had nothing to do with this."
G/O Media may get a commission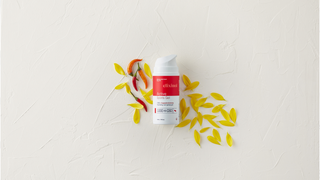 On the other hand, it's not as ridiculous as if Kiffin was offering scholarships to 14-year-old eighth grad—oh, right.
Kiffin Feels for Penn State While Angling for Its Star [NYT}