The Olympic gold medalist failed a doping test, because, he says, he took a "male enhancement" product. We don't really believe that, as a giant cock would wreck a runner's wind resistance, and make a mess of the baton handoff.
Merritt, the 400m champ in Beijing, has flunked three consecutive tests over the past six months. He tested positive for dehydroepiandrosterone (DHEA), a fairly basic anabolic steroid that's available over-the-counter, but has been banned from competition for some time.


And wouldn't you know it, DHEA is found in Extenze, the sham penis enlargement pill of choice for Jimmy Johnson.
To know that I've tested positive as a result of product that I used for personal reasons is extremely difficult to wrap my hands around," Merritt said in a statement. "I hope my sponsors, family, friends and the sport itself will forgive me for making such a foolish, immature and egotistical mistake. Any penalty that I may receive for my action will not overshadow the embarrassment and humiliation that I feel inside."
LaShawn, there's nothing "egotistical" about trying to get a little more girth. If anything, it's a selfless act for the pleasure of your companions.
Now, we don't for a second believe this excuse. By now it's rote to give the excuse that you didn't know what you were taking, but you were taking it for something other than to gain an edge in competition. And I do like how the excuses are getting more manly. Manny Ramirez was undergoing female fertility treatments. Edinson Volquez wanted to start a family. And finally, LaShawn Merritt, just wanting a couple more inches.
G/O Media may get a commission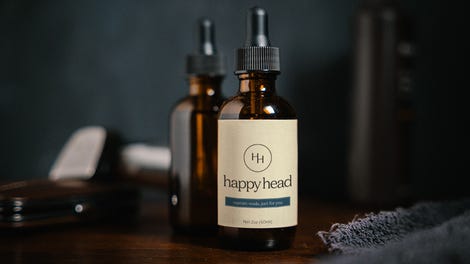 And we've kind of reached a landmark here in steroid excuses; namely, that there are none anymore. Merritt was probably banking on the fact that if his excuse was embarrassing enough, we'd be forced to believe it. Dude wouldn't admit he's taking penis pills unless it were true, right? Well, it backfired. Now, we not only think he's a doper, but we'll all remember how he thought his baby penis could get him out of it.
Olympic 400-meter champ LaShawn Merritt tests positive for steroid [Washington Post]