In sports, everyone is a winner—some people just win better than others. Like Chris Rainey and Francisco Rodriguez, who allegedly sent their sometime ladyfriends the sort of text messages that our country's law enforcement frown upon.
First, Rainey. What is going on with the Florida Gators? Two unimpressive wins to start the season and now their newest iteration of Percy Harvin has been arrested after texting "time to die" to his girlfriend? Who do they think they are, Tennessee?
Gainesville police arrested the redshirt junior early Tuesday morning and charged him with aggravated stalking, and all because his on-again, off-again girlfriend was asleep. Such an on-again, off-again girlfriend move.
According to police, Rainey called the woman in question, who did not answer her phone—on account of her being asleep. He apparently decided his best move in this situation was to head over to his girl's place—she could be in danger, he most likely did not think—and after 10 minutes, the woman asked him to leave. He acquiesced, and it was then that Rainey allegedly sent the "time to die" text message and police were called.
When the cops asked the woman to call Rainey, she did and told him the police wanted to speak with him. His alleged response? A measured: "Wait and see what happens when they leave." He was arrested soon after and likely will be arraigned later today.
G/O Media may get a commission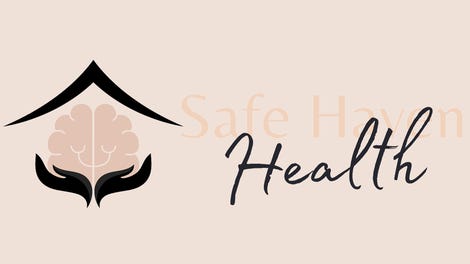 Addiction counseling
Safe Haven Health
Meanwhile, in New York, the district attorney does not like it when a defendant tries to make his own deal with the accuser. Why else would K-Rod be facing a charge of criminal contempt after allegedly sending his girlfriend 56 text messages to try and resolve the dispute he is having with her family? You know, the one stemming from the time he beat the shit out of her father and might've ruined his career. Given the limitations of the genre, the text messages released by Queens County District Attorney's office are surprisingly ornate and emotive:
Your parents are manipulating you like a marionette ... You are already a woman who can make her own decisions
You are already a woman who can make her own decisions and because of that, our home in spite of its ups and downs we built it together no longer exist because of their greed. I pray to God that is not too late for you to open your eyes and reconsider.
Daian, I understand that perhaps I made a mistake, the biggest mistake of my life for doing what I did but I love you
Things like this should not be done especially when your parents have what have because of me, even clothes.
It's become a banner year for athletes and their cellphones, and we can only assume that the phenomenon will continue to bear fruit as technology improves. We will all benefit from that, for certain.
Gators' wide receiver Chris Rainey arrested on stalking charge [Gator Sports, via SBN]
Mets' Rodriguez is facing more charges [HuffPo]
Photo via