Just what was Derek Anderson laughing about? We're just guessing, but maybe it's the fact that his Cardinals, at 3-7, are just two games out of first. Someone's going to win that division, and they might not even be bowl-eligible.
Maybe it'll be the Frank Gore-less 49ers, or the receiver-less Rams, or the Seahawks, who managed to win 5 games when no one was looking. Or even the Cardinals, just as close to winning their division as the Buccaneers, who are also two games back, but are 7-4 with the defending champions and the NFC's best team both in front of them.
Somebody has to win, right? But why? Why should we reward mediocrity because it's surrounded by mediocrity? Every sport gives division winners a playoff seed, but again, why? What's the point of divisions? Geographic ease. Building rivalries. It'd be different if this were like baseball's AL East, where teams may not have sparkling records because they spend all season beating up on each other. The NFC West is more Alphonse and Gaston, each team stumbling over their own feet to get out of each other's way.
Think about it. The Bucs, Saints, Falcons, Bears, Packers, Eagles and Giants are all 7-4 or better; two of them aren't going to make the playoffs. That's not fair. So why not institute the most fair postseason system known to man: the BCS!
It's foolproof. It's decided by completely objective voters like coaches and writers. It's totally merit-based. And...computers! If anyone's ever complained about the BCS, I haven't heard it.
G/O Media may get a commission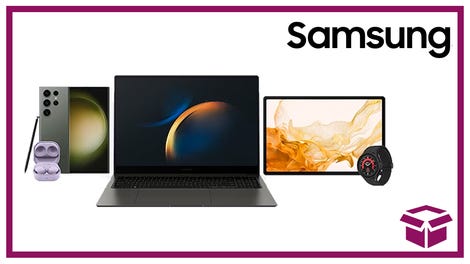 24 hour deals
Discover Samsung - Daily Deal
Yes, yes...a bowl system would work perfectly in the NFL. Give the postseason slots to the teams that win out. And ignore their conference or division, just like the real BCS. Right now the Jets and Patriots would meet in the National Championship, and who could argue with that? (Sorry Falcons. You point differential wasn't important enough, and the voters downgraded the value of your week 2 win over Arizona because of their showing last night.)
Sure, the Rams or whoever wins the NFC West would have to go to a bowl game of some kind, because of the contract between the bowls and the division. But that's what games like the Little Caesars Pizza Bowl were invented for.
We're just trying to be fair here.