This is a weird one. Michael Strahan's last NFL game was in 2008, when his Giants upset the 18-0 New England Patriots to win Super Bowl XLII. He had a sack and a pair of tackles in that game and left a 15-year NFL career for a very successful second act as a television host.
After the game, the Giants gave him what was purportedly his game-worn jersey as a memento, but according to a lawsuit filed against the Giants and Eli Manning, among others, the team doctored another jersey to appear as it was the same one Strahan wore during the game. A Giants clubhouse attendant allegedly sold the jersey to memorabilia dealer Eric Inselberg, who then sued the Giants in New Jersey Superior Court.
The New York Daily News first reported on the court papers, which were filed Thursday and accuse the Giants of selling many fake items to Inselberg and other dealers. The jersey in question was even doctored up with Gatorade stains so as to appear legit:
"The Giants went to great lengths to make the jersey they gave to Strahan falsely appear as if it was worn during the Super Bowl, even adding Gatorade stains to the fabric," the papers say.
Inselberg's original suit against the team has had a number of complaints thrown out by a judge, including allegations of civil racketeering, trade libel, and malicious prosecution. The FBI reportedly investigated him for fraud for selling fake stuff a few years ago, but they dropped the investigation after Inselberg showed that he wasn't at fault. His lawyer had some spicy quotes about Justice and Fairness and stuff:
There's fraudulent memorabilia being sold to fans, and then fraud on the U.S. government to cover it up," he said.

"The fraudulent sales and the fraudulent cover-up are really two sides of the same coin. I cannot fathom a world where it is okay to throw an innocent person like Eric Inselberg under the bus in order to conceal one's own misdeeds."
G/O Media may get a commission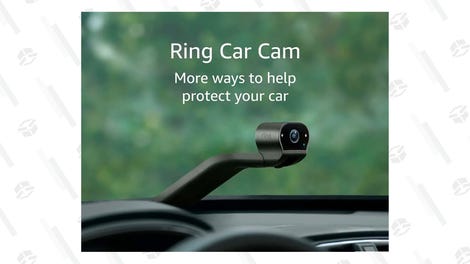 The Giants have thus far denied everything, and Michael Strahan hasn't commented on the story yet.
---
Contact the author at patrick.redford@deadspin.com.