Lawyers for 10 women suing Baylor for allegedly downplaying and ignoring reports of sexual assault are demanding that the university turn over records given to the private law firm hired to investigate the scandal. As part of that, lawyers on Wednesday filed a motion outlining how Baylor appeared to change its relationship on paper with law firm Pepper Hamilton in a way to keep records away from any lawsuits or public disclosure.
The best sports movies according to Toheeb Jimoh
The assertion came in a motion asking a federal court judge in Texas to compel Baylor to "produce all materials provided to or produced by Pepper Hamilton." The motion was first reported by the Waco Tribune-Herald.
"Baylor chose to structure it's relationship with PH as one of an independent investigator," the motions says, "and it only attempted to revise the relationship at the time Pepper Hamilton's findings and conclusions to become public came near."
The charge isn't new that Baylor leadership took steps to leave no paper trail of what they knew and when about how the university made life hell for students who reported they were raped, especially (although not exclusively) if women said a football player was involved. It was obvious from the lack of facts, names, and dates in the summary that Baylor released, and then hammered home by a New York Times piece which concluded that such a lack of basic information could have been done only "to protect [the university] from criticism, lawsuits or both."
G/O Media may get a commission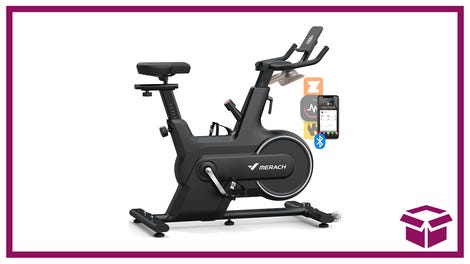 14% off + Coupon
Merach Indoor Cycling Bike
But the lawsuits came anyway, and now one of them is fighting to get the information Baylor provided to Pepper Hamilton. As the suit, which covers 10 Jane Does, has progressed, Baylor and Pepper Hamilton have pushed back on producing documents related to the law firm's investigation, according to the motion. In response, yesterday's filing argues that the documents shouldn't be covered by attorney-client privilege and should be produced, and the reasoning includes two letters that appear to show Baylor and Pepper Hamilton altering the relationship between them.

The first letter is dated Oct. 5, 2015, titled "engagement," and sent to university regent David H. Harper from Pepper Hamilton lawyer Gina Maisto Smith.
This letter goes on to outline which lawyers will provide services, fees charged, and how billing will work.
On Feb. 10, 2016, a second letter was sent to Harper by Smith, also titled "engagement." It opens by saying this letter is to "clarify the terms of our engagement." The clarification includes a new phrase that isn't anywhere in the earlier 2015 letter: Now, Pepper Hamilton has been engaged "to provide legal advice and guidance to the University."
Afterward, the letter says that all other sections of the previous agreement will remain the same. It was a few months after the change in "engagement" that Baylor released its useless summary of Pepper Hamilton's findings. Since then, Baylor has continued to tout how much access it gave Pepper Hamilton as investigators, the latest motion argues, but that the university wants all those records to be considered privileged legal counsel for the sake of lawsuits.
As recently as March 29, 2017, Baylor's interim President testified under oath to the Texas Senate Higher Education Committee that Pepper Hamilton was hired as investigators.. ... Dr. Garland, in response to detailed questioning by Senator West, testified that Pepper Hamilton was hired as investigators and not legal advisors.

Now, Baylor asserts that Pepper Hamilton was really just acting as its attorneys and legal advisors and therefore it withholds all of the information in Pepper Hamilton's files. The Court should reject this litigation position and order disclosure.
The full motion and both Pepper Hamilton letters are below.