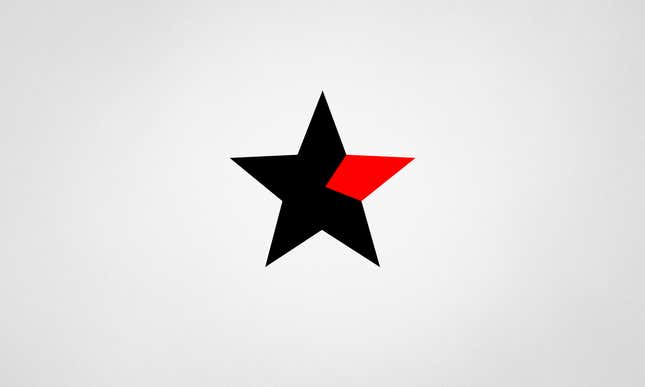 According to internal SB Nation traffic numbers obtained by Deadspin, SB Nation's collective team sites significantly outperformed SBNation.com in terms of page views over a two-week period in August. These numbers are consistent with data from Comscore, an internet analytics company that functions as a standard across digital media.

Is Texas or Florida State a bigger national title contender? | Agree to Disagree
SBNation.com is the flagship site under the SB Nation umbrella, and is staffed mostly by full-time, salaried employees. The team sites are staffed mostly by unpaid or underpaid bloggers, as Deadspin reported last month.
Over a two-week period in August, from the 16th to the 30th, the combined SB Nation network—that is, mainly the 319 "team" or "fan" sites and SBNation.com—had between approximately 5 million and 9 million page views per day, excepting August 26 and 27 when that number spiked to approximately 12 million and 13 million, according to the company's internal data. The spike in traffic on the 26th and 27th can be explained by interest in the Conor McGregor-Floyd Mayweather fight.
Of that total traffic, SBNation.com accounted for between approximately 500,000 to 900,000 daily page views, excepting August 26 and 27, when SBNation.com accounted for 1.6 million and 1.9 million daily page views, respectively. From August 28 though August 30, the page views for the combined SB Nation network returned to the 7 to 8 million range and SBNation.com alone fell back to approximately 850,000. (For comparison's sake, Deadspin's daily page views for the same two week span in August ranged from 1.3 million to 2.6 million.)
The internal data are revealing, but to create a fuller picture of the SB Nation traffic split, we pulled traffic data from Comscore for the first seven months of this year. These data, measured in page views, also show that SBNation.com accounts for a fraction of the SB Nation network's total traffic. (In Comscore, Eater, Curbed, and Racked—other Vox Media sites that have nothing to do with sports—are counted in SB Nation's total network traffic, which Vox Media previously chalked up to a clerical issue. In our analysis, we subtracted these sites.)
SB Nation's combat-sports sites—MMA Fighting, MMA Mania, Cageside Seats, Bloody Elbow, and Bad Left Hook—account for a sizable chunk of total SB Nation traffic, about 15-20 percent over the seven months we analyzed. While staffers at the high-profile blog MMA Fighting, which was acquired by Vox Media in 2011, are full-time, salaried employees like those at SBNation.com, the other combat-sports sites, like the team sites, are staffed mostly by people earning a small monthly stipend. "SB Nation employs three full-time employees and approximately 45-50 paid contributors across Bloody Elbow, Cagesideseats, MMAmania, and Bad Left Hook," a Vox spokeswoman told me.

"MMA Fighting and SBNation.com are first and foremost journalistic enterprises and are staffed and operated in a manner similar to other Vox Media editorial brands, such as Curbed, Vox, The Verge, etc. MMA Fighting is positioned to be the site of record for the sport of mixed martial arts. As such, MMAFighting is staffed with a mix of full-time employees and professional contributors ... There is a difference between fan communities that function as platforms for anyone who wants to participate, and SBNation.com and MMAF, which are journalistic entities."
So said the Vox flack, who chastised me for ignoring the difference between team sites and journalistic entities—a "key distinction," as she had it.
In reality, what's being ignored is the work of the team site contributors. Casting the team sites merely as fan message boards does a serious disservice to the people who put hard work into breaking news, assigning stories, attending events, editing posts, and writing analysis about their favorite teams or sports—doing journalism, in other words. Bloody Elbow, for example, has broken news on and done serious investigations of weighty subjects like jiu-jitsu cults and the ties between various MMA figures and the repressive Chechen government. There is no relevant standard by which they are not a journalistic entity.
While it is true that anyone can contribute to the "fan communities" in the same way that anyone can post a comment on any site on the internet, would-be contributors to team sites—those, that is, writing blog posts that appear on the site—are asked to apply to jobs posted on the Vox Media career page and sign contracts outlining pay and expectations. (It should also be noted that the Vox Media flack said "there are also volunteer contributors who elect to participate in the communities." Last month, SB Nation editor-in-chief Elena Bergeron said it was "company policy that everybody who contributes for a Vox Media property gets paid.")
Disingenuous characterizations of "fan communities" aside, it's not exactly shocking that a collection of 319 sites would consistently outpace SBNation.com, a single—though well-staffed—publication, in terms of traffic, but the sheer size of the traffic discrepancy throws more light onto SB Nation's business model, which involves selling ads against traffic that is largely produced by the unpaid or low-paid workers running the team sites.
According to Comscore, SBNation.com draws more page views per month than any other site in the SB Nation network. However, in some cases, individual team sites—especially the combat-sports sites—will outperform SBNation.com on a given day. For example, on August 27, MMA Mania had 3.1 million page views, according to internal data, compared to SBNation.com's 1.9 million. The internal data show that many team sites, like those for the Philadelphia Eagles or Dallas Cowboys, consistently racked up daily page views in the hundreds of thousands, and it only took a few of them to eclipse SBNation.com in combined traffic. For example, on August 19, the top five team sites covering the NFL amassed more than 520,000 page views, which was more than SBNation.com on that day, according to the data.
Other team sites can reach lofty numbers when news is breaking. During the Isaiah Thomas trade, the Celtics blog had more than 150,000 page views in one day, according to internal data. This speaks to the connection these sites have with their audience, and to the timely, high-pressure work the team site bloggers do to get news on their sites.
Know anything we should know? Contact the writer at laura.wagner@deadspin.com or through SecureDrop for extra security.