The biggest surprise from yesterday's NBA news is not that LeBron James chose to sign with the Los Angeles Lakers, a destination that's been on his radar for at least a year, but that he committed to them for a full three years, plus a player option for a fourth.

The latter half of James's career has been all about keeping his options open. He returned to Cleveland in 2015 on a two-year deal with a player option for the second season. He declined that option and then signed another two-year deal with yet another player option for the second. Declining the option yet again, he signed what would be his last contract with the Cavs, a three-year deal with a player option for the third. For the last four seasons, the Cavaliers were essentially operating on a year-to-year basis, trying desperately to keep the roster strong enough to convince James to give it one more go each summer.
Many people have pointed out that this destroyed Cleveland's chances at building for the long-term and led to them making moves specifically to appease James, such as throwing way too much money at cronies like Tristan Thompson and J.R. Smith. This strategy also got them to the Finals four years in a row, so who can really complain?
James has now given the Lakers something he never gave Cleveland: room to breathe. He didn't force them to send a few organs to San Antonio in exchange for Kawhi Leonard before signing; he didn't wait for them to demonstrate their commitment to winning by throwing a max contract at Boogie Cousins. James allowed himself to be the first superstar through the door, and has placed his trust in the Lakers to figure out how to build a super team around him over the next three seasons.
G/O Media may get a commission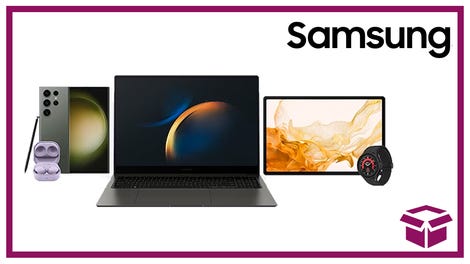 24 hour deals
Discover Samsung - Daily Deal
How wisely placed this trust is depends on your perspective. The Lakers haven't exactly been a model franchise during this latest rebuild. This is a team that won just 35 games last season, and hadn't won more than 27 in any of the previous four. For as much young talent as L.A. has been able to acquire in the last half-decade of drafts, there has yet to be any sort of coalescence, or a sense that this is a franchise ready to turn the corner. LeBron's arrival obviously yanks them around that corner at 99 mph, but there is still a large gulf between "better than the 2017-18 Cavs" and "ready to knock the Golden State Warriors out of the playoffs."
If there's a unifying theme to the small bits of information about LeBron's decision that have leaked out since last night, it's that he believes the Lakers front office is equipped to cross that gulf. Sports Illustrated's Lee Jenkins reported that James was "enthralled" at the idea of partnering with Lakers president Magic Johnson, whom he feels he can relate to on a level he hasn't been able to with previous executives. ESPN's Ramona Shelburne also reported that when LeBron and Magic met on Saturday night, Magic came out of the meeting with the star's trust in hand:
And so now the Lakers can step back and begin to plan. They have the best player in the world for the next three years, plenty of team-building plans on the table, and are under no particular pressure to hastily execute any of them. This is an unbelievable blessing, and one that the Cavaliers would have certainly liked to have enjoyed over the past four seasons. But this sort of luxury comes with pressures of its own. At least when things went sideways for the Cavs, they had the constant need to appease LeBron on a yearly basis to blame. The Lakers will have no such excuse. They've been given the greatest gift in the NBA, one they probably don't even deserve, and now the whole world will be watching as they try not to squander it.