The Dallas Cowboys were in Charlotte this weekend to take on the the Carolina Panthers. Charlotte also happens to be the home of Joe Gibbs, former coach of the bitter rival Washington Redskins. Jason Garrett, seeing opportunity where others see mostly hate, called on Gibbs and asked him to address his team for its pre-game chapel service Saturday night.
"He was saying to us that when they called him and asked him to speak he was like, 'Are you crazy?' knowing what that rivalry was like," Cowboys linebacker Dan Connor said with a laugh.
Crazy like a fox, that Jason Garrett. While we're talking crazy, Gibbs's little spiel afforded Jerry Jones the opportunity to give a sort of backdoor vote of confidence to his entire coaching staff. "Good times," Dan Connor did not say with a laugh, or at all.
"He came into chapel, and talked about some of his low times," Jones said. "He spoke about some of the coaching errors. He wasn't directing it to the team at all, relative to our criticism this week of our sideline coaching decisions, but he talked a little about a couple that bit him.

"The players told me that when they hear Joe Gibbs talk about a few bad decisions, they know anybody can make them."
Relative to our criticism this week of our sideline coaching decisions. Those sideline coaching criticisms would be of the dreaded "clock management" variety. Most notably, Jones is referencing-without-referencing Jason Garrett's timeout call that iced his own kicker in Arizona and then the loss to the Ravens last week after burning 20 seconds before calling a timeout with six seconds left in the game, forcing the Cowboys to kick a 51-yard field goal on 2nd-and-9. But it's OK, Jerry didn't need specific references to his own team's struggles to see Gibbs had a point.
Gibbs told the team of a situation where he tried to ice a kicker by using a second timeout - drawing a 15-yard penalty that made the eventual game-winning field goal easier.
G/O Media may get a commission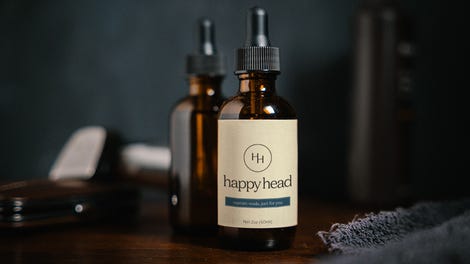 It's not quite icing your own kicker, but the point remains: don't screw up with timeouts. People hate when you screw up with timeouts. But Joe Gibbs did it once, so Jerry probably won't fire anyone—yet. And hey, the Cowboys beat the Panthers so maybe next week they'll bring in Terrell Owens to talk about chemistry.
Former Redskins coach Joe Gibbs speaks to Cowboys players at team's chapel service before game [WaPo]
Joe Gibbs delivers pre-game message to Dallas Cowboys [USA Today]