It was always supposed to come to this: Lenny Dykstra singing the "exclusive" praises of his pal Charlie Sheen to Radar Online. But Lenny being Lenny, there has to be an endgame, and that endgame could very well be squatter's rights on a spare room at Sheen's L.A. mansion, where he was hanging last Friday.
"I went to his house for the party and it was great! Charlie is sober and is doing really good. ... We're heading out to a yacht right now. Charlie is a smart guy, he is three steps ahead of everyone, I can't keep up with him."
A few questions arise from that quote: 1) How great of a party could it really have been if Charlie was sober? 2) Why would it be so difficult to keep up with Charlie? 3) Is it folly to even try to concoct fanfic images of what happens on a yacht occupied by Sheen and Dykstra simultaneously? 4) Has Dykstra become selective enough in his half-coherent ramblings that anything he says can be deemed exclusive?
In unrelated news, check out PredatoryLendingRecovery.com, an operation described on its "about" page as "PRL is." It's located in "Beverly Hills, CA 90210 Country." Dykstra is listed as the sole customer testimonial. Here's an excerpt from "Lenny's Story"...
I had to file for bankruptcy protection in 2009. My well documented journey through this quagmire of humiliation known as bankruptcy court is what prompted me to start this company.
G/O Media may get a commission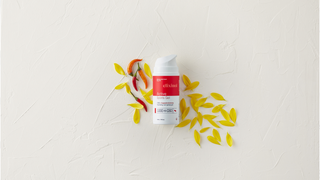 Then, there's a link to a PDF of "Lenny Dystrka's Official Forensic Audit Report." Download it at your own risk.
The phone number listed is the same as the one for Dykstra's "Players Club Magazine" way back when Jim Cramer was touting him as a rock star and a fucking genius.
EXCLUSIVE INTERVIEW: Charlie Sheen Is A 'Rock Star, Perfect And A Genius' Says Lenny Dykstra [RadarOnline]
(H/T to the L.A. Times for that excellent photo of Lenny and Lenny's shadow)