Summer is almost over. But the sweet memories of those last months remain: Sweating through your clothes, forgetting to correctly apply sunscreen and getting burnt, getting so drunk you embarrass yourself, forgetting your sunglasses and not being able to see. And also some good things, too, presumably.
One good thing about summer, for me, is the Wildwood boardwalk. The boardwalk runs through North Wildwood and Wildwood on the South Jersey Shore, and it is two and a half miles of rides, carnival food, and alternately trendy and rude t-shirts.
I've spent the whole summer researching the Wildwood boardwalk t-shirt scene, and to celebrate the end of another summer season, I have compiled some of the boardwalk's biggest t-shirt trends. Enjoy!
Fortnite
G/O Media may get a commission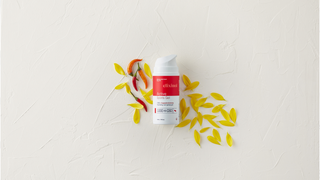 Fortnite Battle Royale is currently the most popular video game on the planet. The game, where up to 100 players attempt to be the last player or team standing in a free-for-all to the death, makes a ton of money from players buying special dances or clothing for their characters. The Wildwood boardwalk's t-shirt sellers in turn make a ton of money by putting "Fortnite" on thousands of t-shirts and selling them for $20 and up. This was by far the most popular boardwalk t-shirt this year. Kudos to the enterprising t-shirt salespeople who found ways to make Supreme, Off-White, and even Wildwood-branded Fortnite shirts.

Stand for the flag
Despite his exclusion from an NFL roster in the 2017 season, Colin Kaepernick's national anthem protest was the talk of the football season. The anthem protests, which were originally about racial injustice in the United States, came to a head when President Donald Trump said NFL teams should fire "son of a bitch" players who protest during the anthem. The issue persisted into the offseason as owners created a new policy for the national anthem, then decided not to, and then just kind of let it all drop.

Judging by the selection of t-shirts available on the topic, the issue is still moving the needle on the Wildwood boardwalk. Every store sells shirts telling people to stand for the flag and the national anthem. I was able to find only one store that sold a pro-protest shirt—a higher-end boardwalk store sold a shirt that superimposes Colin Kaepernick onto the famous photo of Tommie Smith and John Carlos protesting at the 1968 Olympics. That's it.
The otherwise ubiquitous shirts run the gamut from "Stomp my flag/I'll stop your ass" simple to the extremely complicated. My favorite from that latter group is one reading "I will stand with those who protect our country/not kneel with those who protect a football," as it implies the players are kneeling for the national anthem to gain some sort of strategic advantage during the game. Or maybe it's against quarterbacks taking a knee to run out the clock? Is this the first ever pro-soldier, pro-Joe Pisarcik shirt?
Supreme
Streetwear has taken over the world in the last few years; I don't have proof, but I am sure that somewhere out there very rich people are wearing very expensive sweatpants to very important board meetings. At the forefront of that fashion change is Supreme, the New York City-based fashion brand founded in 1994 and now owned by The Carlyle Group.

The Carlyle Group's investment into Supreme is going much better, public opinion-wise, than its investment in war. Supreme is still growing, despite now being owned by a bunch of investment bankers. The Wildwood boardwalk is the latest massive Supreme collaboration, even though Supreme itself has nothing to do with it.
What's odd is that the Supreme t-shirts on the Wildwood boardwalk are not knockoffs of any actual Supreme shirts. Instead of The Carlyle Group and James Jebbia in charge of the brand's look, it's random shop owners on the boardwalk putting their weird spin on it.
Does this involve Rick and Morty somehow? Yes it does. Also I can report that hip-hop Looney Tunes characters are back, baby, only now they're not dressed like Kris Kross, they're dressed in Supreme brand clothing. Medellín Cartel cartel head Pablo Escobar and Sinaloa Cartel cartel leader El Chapo wear Supreme, too. So do long-deceased rappers Biggie and Tupac, as well as the more recently-deceased rapper XXXTentacion. Wildwood is the only place where your memorial t-shirt for a dead rapper will also include Supreme references.
Rick and Morty
Meet the new Bootleg Bart. It's fitting that Rick and Morty are heavily-bootlegged characters on the Wildwood boardwalk, as the characters began as bootleg versions of Doc and Marty from Back to the Future. And so you can get Rick and Morty shirts co-branded with everything from Supreme to Thrasher magazine to, yes, Bud Light's "Dilly Dilly" ad campaign.

It's a fun but also true fact that Bart Simpson never really said "cowabunga, dude." Apparently some bootleg Teenage Mutant Ninja Turtles and Simpsons merchandise got crossed, and suddenly Bart had a catchphrase he never actually used. I hope that, in the future, Rick and Morty are given credit for the "Dilly Dilly" catchphrase.
Thrasher magazine
Thrasher is a magazine of skateboarding culture that was founded in 1981. Nearly 40 years later, the magazine is huge—among young people wearing t-shirts of its logo, many of whom have not ever touched a skateboard. In early 2016, Vogue traced the trend to models attempting to look youthful and rebellious. By the end of the year, W was declaring: "Note to Fashion Crowd: Stop Wearing Thrasher Merch in 2017."

That worked, at least in the sense that the fashion crowd has been wearing less Thrasher merch. But teens have picked up the slack, with South Jersey beach teens in the vanguard as ever. From models to teens and the Wildwood boardwalk in just about three years! Unfortunately for everyone looking to steal a little cred, Thrasher editor-in-chief Jake Phelps has a message: You should have to earn that t-shirt. "We don't send boxes to Justin Bieber or Rihanna or those fucking clowns," he told Hypebeast in 2016. "The pavement is where the real shit is. Blood and scabs, does it get realer than that?"
Support our police/Blue Lives Matter
The Wildwood boardwalk is a safe space for law enforcement. Cops have shore homes in Wildwood, and the town's own police officers punch people on the beach. But this year the boardwalk's usual selection of cop-kissing shirts have expanded to involve all first responders. This makes sense, as the annual state firefighters' convention is held in Wildwood. But while it's very 2018 to continue to grow the Brotherhood Of The Troops to include all uniformed public employees, there's a sense in which these shirts flatter police less than they intend to. Ask a cop if he thinks he's on the same level as a dispatcher or corrections officer. He'll be offended as shit!
Senior Week
Going to Wildwood for senior week is a tradition dating back about 70 years. While some residents may hate it, groups of kids will probably continue to spend a week down the shore in June forever. As such, t-shirt vendors will be selling "Senior Week" t-shirts every year from now until the end of time. Here's this year's crop.
Your Super Bowl Champion Philadelphia Eagles
There's a lot of Eagles merch on the boardwalk. After all, earlier this year the Eagles won the Super Bowl. But one t-shirt store owner told me it's not really selling this year. "Everybody already has their Eagles championship gear," he said. "But I have a big display up anyway. Everybody just wants to see it, at least. I want the Cowboys fans to see it."

Backwoods blunts and pot smoking
Did you know that the kids don't use Dutch Masters or Phillies cigars to roll their blunts anymore? It's true. What the kids like now is Backwoods brand blunts, apparently. They like them so much they've ended up on t-shirts on the Wildwood boardwalk. Rembrandt must be rolling over in his grave that the kids no longer use his work to get high.

Memes
You'd think the boardwalk would be full of memes. Kids love memes, after all, and it'd be easy for t-shirt sellers to rip images from the Internet and print them onto $5 shirts. Right? But there really aren't too many memes on the boardwalk. The ones that do make it on, however, are pretty well done. Quality over quantity, for once, on the Wildwood boardwalk.

Dunder Mifflin
The oddest trend on the boardwalk this year: Dunder Mifflin t-shirts. They showed up about mid-summer and soon were in every t-shirt shop. What's with The Office revival? I asked around and couldn't figure it out. I will spend all winter thinking about it.