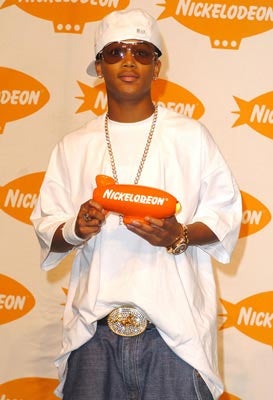 We've already shared with you our joy that Michael Jordan's son is going to be playing for our Illini this season. He's not all that good, but he's not costing a scholarship, and it'll make sure his dad impregnates a few co-eds. It'll be fun.
It won't be quite as enjoyable for USC fans, but it's still worthy of a few extra glances in the Trojans' direction: Lil Romeo is now officially playing for USC this year. Well, "playing" maybe isn't the right word: Even his old teammates don't think he'll be very good.
"Being in front of his dad and his posse, if you will, seemed to add to him playing a little more selfishly," Park said. "Sometimes, it would be better if he passed the ball a little more. Other times, he'll try to do a little extra going to the basket when two points is two points. I think he needs to get that out of his system and focus on the game instead of what the crowd is telling him. ... A lot of my friends doubt he can be a Pac-10 player," Park said. "He can't really take over a game and doesn't have Division-I level skills yet. But he looks better every time he comes to play. As of right now, I don't see him prospering at the next level."
You know, in the old days of hip-hop, that would have gotten you shot. Now? Well, now you just don't get to sit in the luxury box.
Look Out USC, Lil' Romeo Is Coming To Campus [Lion In Oil]