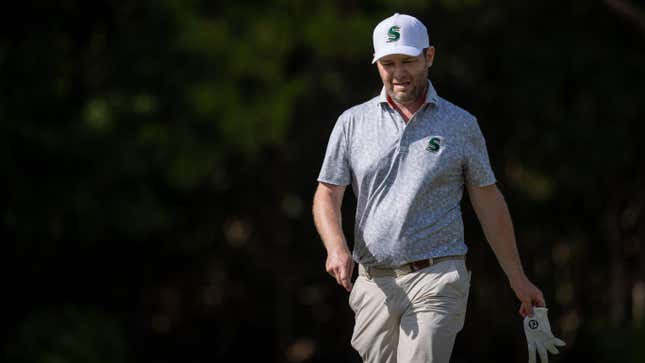 Last week, sports outlets spent an inordinate amount of words on the NBA All-Star Game's poor ratings. The telecast came in with 4.39 million viewers, a sizable drop from 2022 when 6.28 million people tuned in. Well, LIV Golf's TV debut on the CW drew 291,000 fans on Sunday, which was 5,000 better than they had Saturday.
You're friggin' nuts! | Bar Rescue's Jon Taffer on how to have a successful sports bar
I know. It's unfair to compare an NBA All-Star Game with the Saudi golf circuit, so for some more context, the PGA's Honda Classic tallied 1.61 million Saturday and 2.38 million Sunday. However, this takes the cake (and shoutout to Golfweek for the story, and Golf Digest's Joel Beall for his tweet).
Umm, shit, maybe LIV should've hired Tom Bergeron instead of David Feherty. At least the laugh track would've made it seem like there was an audience.
G/O Media may get a commission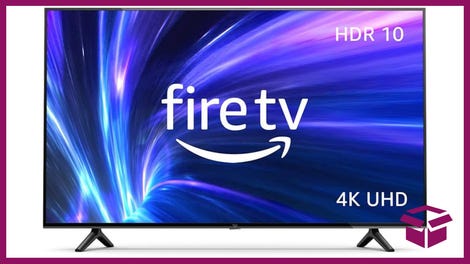 42% Off
Amazon Fire TV 50" 4K Smart TV
LIV Golf's response
Perry Sook — CEO of Nextstar, the CW's parent company, and aspiring Logan Roy impersonator — was thrilled about the circuit's initial voyage during an earnings call with reporters Tuesday (per ESPN).
"Those numbers exceeded our expectations, and, most importantly, the affiliates as well as our own stations were thrilled. I know that our affiliates and CW affiliates in the top 10 markets generated about three times the amount of money that the network generated for this first outing, and so it's selling very well, and, you know, and I think will continue to grow as we get more into the season and more involved."
I hear ya, Sook. Add 5,000 more fans every outing over 14 events and that puts LIV in the low-to-mid 300,000s by season's end. Of course, the guy who just opted to wager the last of his bubblegum money on Greg Norman and Phil Mickelson over season 10 of The Flash is going to have a sunny disposition.
What's he supposed to say? We got our teeth kicked in by animal videos? Sadly, I can empathize with dog TikToks lapping my work, so maybe he should've said that.
Who is LIV Golf's audience?
Golf doesn't consistently move the needle. It gets views; it's not a niche sport. That said, the reason why I think it's talked about so much is that... look at the people who love it, and look at the people who are in charge of the people who talk about sports for a living. It's a lot of old men — Black, white, doesn't matter — and they can't get enough.
I've had multiple editors corner me with golf talk, and I don't have the courage to tell them that the only fun part of golf is playing it (and my mileage varies even then). The real reason for writing this was that Tom Bergeron joke.
The amount of coverage LIV has generated is outsized compared to the impact of the league itself. And most of the stories have rightfully been negative. Maybe when fans understand where to watch it, remember to watch it, learn the ever-shifting rules, and get over the human rights issues, then it'll become more than a distraction.
At the end of the weekend, LIV is a wannabe PGA Tour with a massive image problem that has years before it's in the public's muscle memory. So, yeah, worst of luck. Can't wait for the next round of ratings.