The 2013 NBA draft is here, and, as usual, we have almost no idea what is going to happen over the course of the night. Will the Nets and Celtics consummate a trade sending old people to Brooklyn? Is someone going to take an injured player—either Nerlens Noel or Alex Len, either one works—at No. 1? Are the Bobcats gonna do something to make Twitter users make fun of Michael Jordan? (Okay, that's happening.)
I'll be around and live-blogging as we go, and I will make fun of your team. If you see something worth sharing with the world—a suit, an exchange, a girlfriend pecking a player on the cheek, David Stern calling the Pelicans the Hornets—send an email, or leave a comment, or something. I'll be here!
7:39 p.m.: Bill Simmons, working the draft for the first time, mentions the prospect of LeBron returning to Cleveland in 2014. Drink.
7:41 p.m.: The Cavaliers take Anthony Bennett, from UNLV. Simmons yells "WHOA!" as soon as Bennett's name is said.
G/O Media may get a commission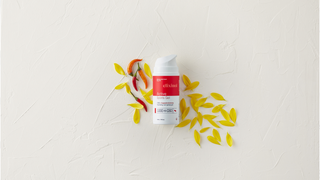 7:44 p.m.: Shane Battier's first fact error: Listing "Jabbar" while rattling off former No. 1s to Bennett, when Kareem Abdul-Jabbar was picked as Lew Alcindor.
7:47 p.m.: The Magic, picking second, take Victor Oladipo. Safe, smart, sound.
7:52 p.m.: Stern, announcing the third pick, taunts the crowd with "I can't hear you." Pick is Georgetown's Otto Porter. Nerlens Noel and Ben McLemore: Both still available.
7:54 p.m.: "Otto, congratulations. You're going to save so much money on moving costs." What we have learned tonight is that Bill Simmons might actually be cooler than Shane Battier.
7:58 p.m.: The Bobcats select Cody Zeller. Indiana had two of the top four picks in 2013 ... and lost in the Sweet Sixteen.
8:07 p.m.: Alex Len goes to the Suns at No. 5. At No. 6, Nerlens Noel and Ben McLemore are still available. Can you hear the condescending columns about character concerns already?
8:10 p.m.: Len is excited to play against Tim Duncan and Kevin Garnett, who he grew up watching. You're getting to the league just in time, sir, and MAKING EVERYONE ELSE FEEL OLD.
8:12 p.m.: Back-to-back Big Blue bigs for New Orleans: Nerlens Noel is the first pick in Pelicans history, and joins Anthony Davis. He has part of Kentucky jersey stitched inside his jacket, too!
8:14 p.m.: Noel forecasts "a block party" in New Orleans with Davis. Simmons: "We have Lob City in L.A., we have a Block Party in New Orleans! I'm all in on Block Party!" With three Kentucky players on the roster, though, bet on Big Blue Nation calling it Blue Orleans, like they did when the Wildcats won the NCAA Tournament there in 2012.
8:17 p.m.: Sacramento selects Ben McLemore, spending a lottery pick on a Kansas player for the second straight year. 2012 pick Thomas Robinson lasted 51 games with the Kings.
8:19 p.m.: McLemore gives a shout-out to his brother, Keith, who is midway through a 15-year prison sentence. ESPN's Andy Katz has your feature on McLemore.
8:22 p.m.: WOW.
Philadelphia sends Jrue Holiday and a first-round pick in 2014 to New Orleans for Noel, league source says.

— Adrian Wojnarowski (@WojYahooNBA) June 28, 2013
Essentially, the Pelicans got Jrue Holiday and another shot at a lottery pick for an injured, duplicative big man. Goodness.
Correction: New Orleans sends a 2014 1st round pick to Philadelphia in the deal.

— Adrian Wojnarowski (@WojYahooNBA) June 28, 2013
Update: Okay, that sounds a lot more like a thing New Orleans would do. (They still drafted Austin Rivers last year.)
8:24 p.m.: Detroit picks Georgia combo guard Kentavious Caldwell-Pope, not Michigan point guard Trey Burke.
8:30 p.m.: Minnesota takes Burke at No. 9, despite having Ricky Rubio at point guard. Maybe that's because of this Woj-reported trade with Portland, which still makes no sense, because Damian Lillard is entrenched out there? Update: Woj meant Utah, apparently. He's consistently tipping picks, and just got Rece Davis to say "Yahoo" on ESPN, but he's made a couple of clumsy errors.
8:36 p.m.: Portland, picking 10th, takes C.J. McCollum, who slayed Duke in the 2012 NCAA Tournament. A Lillard-McCollum combo is an incredible mid-major backcourt if it stays together, but McCollum's a bit short for a shooting guard.
8:39 p.m.: Call it a #Thumblebrag:
Sorry for the confusion. I can't keep text messages straight.

— Adrian Wojnarowski (@WojYahooNBA) June 28, 2013
Also, McCollum just said, "Like Drake said, 'Started from the bottom.'" Jalen Rose added a "DRIZZY!" Jay Bilas pined for a Jeezy reference.
8:42 p.m.: A quick analysis of whether C.J. McCollum started from the bottom:
Lehigh was the No. 15 seed in the 2012 NCAA Tournament.
McCollum's Rivals page is rather sparse.
There is no indication he ever appeared on Degrassi.
So I'm going with an incomplete.
8:44 p.m.: Michael Carter-Williams goes to Philly at No. 11. He looks a lot like Drake, and looks like he reads menswear blogs.
8:51 p.m.: Steven Adams of Pittsburgh goes to the Thunder at No. 12. OKC adds a second guy with more potential than college production in as many years after snagging Perry Jones in 2012.
8:56 p.m.: A tipster emails to show how exciting the draft is in person:
That's a DS, right?
9:00 p.m.: The Mavs take Kelly Olynyk at No. 13, and have a trade in place to swap him to the Celtics for second-round picks. Simmons almost gets through a segment without using "We" to refer to Boston.
9:04 p.m.: Utah takes Shabazz Muhammad, likely to flip him to Minnesota. Best thing about this pick: Muhammad will almost surely be better than most of David Kahn's picks by default.
9:08 p.m.: Prediction: The first announcer to call No. 15 pick Giannis Antetokounmpo (he's Greek) "Gesundheit" will trend on Twitter. He's headed to the Bucks.
9:17 p.m.: The Celtics select "Loo-kiss BAY-BAY NO-GAH-ra," in Sternese, or Lucas Nogueira, in English. He is from Brazil, has the best draft-night hair since Joakim Noah, and may end up with the Hawks for Nos. 18 and 44.
9:25 p.m.: With the first of two consecutive picks, the Hawks take German point guard Dennis Schroeder, whose telescoping arms draw Rajon Rondo comparisons. The Hawks are just seven years from imploding their entire team to rebuild around him, one supposes.
9:29 p.m.: The Hawks take Shane Larkin for Dallas. Simmons just learned what an umlaut is, and told his 852nd career David Kahn joke.
9:32 p.m.: Larkin, wearing a Hawks hat, says "I just can't wait to get to whatever city I'm going to."
9:37 p.m.: The Cavaliers take Sergey Karasev from Russia. His highlights are all from a game against the U.S. team at the Nike Hoop Summit, played in 2012, when he was 18. I guess that's good.
9:41 p.m.: White House Down apparently has President Jamie Foxx saying "Get! Off! My! Jordans!" It's a well-targeted ad, but nowhere near as good as Nike's "Summer Is Serious" spot:
(HT: For The Win.)
9:45 p.m.: New Mexico wing Tony Snell, who could be a dead ringer for Kawhi Leonard if anyone still used the term "dead ringer," comes off the board to the Bulls. But he's not there, so Stern trots out Shabazz Muhammad, and beseeches the crowd for a "Brooklyn welcome."

9:51 p.m.: "We've had to explain to our international audience," Stern deadpans, "that the boo is an American sign of respect." For this, he gets cheers. For his shot-blocking and rebounding abilities, the Jazz, picking for the Timberwolves, select Gorgui Dieng at No. 21.
9:56 p.m.: Simmons explains what a pu-pu platter is—colloquially, of course, and not in terms of the actual Hawai'ian etymology. Then the Nets take Mason Plumlee, and Simmons jokes that Bilas is crying.
9:59 p.m.: Perhaps the first funny-on-purpose Simmons joke of the night comes at Plumlee's expense: "Would you call him a rich man's Greg Stiemsma, a poor man's Greg Stiemsma, or Greg Steimsma?"
10:01 p.m.: JASON KIDD, NETS HEAD COACH, IS DOING AN INTERVIEW.
10:07 p.m.: Stern: "Your enthusiasm seems to be dwindling." His taunting of this crowd has been the most consistently great part of this telecast. Solomon Hill goes 23rd to the Pacers, giving them another guy with a perfectly functional name for a second career as a lawyer.
10:10 p.m.: With the 24th pick, the Knicks take Tim Hardaway Jr., and the Knicks fans in attendance react as if he were Tim Hardaway.
10:12 p.m.: Obligatory Spike Lee reaction: "I remember his father killing us."
10:15 p.m.: This ESPN lineup has been mostly devoid of insight, save for Bilas—the only one of the four people on the table who covers college basketball—but Rece Davis has been so good with fluid transitions, making this ship run far more smoothly than ESPN's NBA studio shows that featured Rose, Simmons, Magic Johnson, and Michael Wilbon.
10:17 p.m.: The Clippers take Reggie Bullock, a shooter with defensive capabilities. The replacement for Caron Butler and Chauncey Billups?
10:19 p.m.: Even Woj is confused. :(
Golden State made a deal with Minnesota for the 26th pick, and then made a deal with OKC to trade 26 for 29. Or something.

— Adrian Wojnarowski (@WojYahooNBA) June 28, 2013
And Simmons has charged that Doc Rivers "quit on the Celtics" and that the Celtics' handling of the situation was "disingenuous." We? Whee?
10:22 p.m.: The Wolves take Andre Roberson, who will be sent to the Thunder via the Warriors. Davis encourages Stern to go Hulk Hogan (+1), then makes fun of Roberson's waiter-esque suit jacket with a "Can I have a shrimp cocktail, please?" (-1).
10:27 p.m.: The Nuggets, who have JaVale McGee, take Rudy Gobert, who has a 7'9" wingspan, at No. 27. If the Nuggets ever have to play a team of condors, I am betting on the Nuggets.
10:30 p.m.: Awww, the Nuggets are trading Gobert to the Jazz. No all-mutant frontcourt for Denver.
10:35 p.m.: Livio Jean-Charles is the Spurs' No. 29 pick. Unless you're the kind of person who watches the Nike Hoop Summit, you haven't heard of him—and won't hear of him again for years, because he's probably staying in France for a while.
10:41 p.m.: Archie Goodwin, picked by OKC, is likely headed to Phoenix. AND WE HAVE ARRIVED AT THE LAST PICK OF THE DAVID STERN ERA.
10:48 p.m.: ESPN gives Stern a long tribute, with Bilas comparing him to Pete Rozelle, Rose calling him the best commissioner in the history of pro sports, and Simmons ... well, Simmons said he "had good timing," referenced the NBA's 1980s woes with cocaine, and lamented the NBA's recent officiating issues.
10:49 p.m.: The crowd gives Stern a standing ovation. Stern says "Stop it, you're ruining all the fun," then nails Nemanja Nedovic's name.
10:51 p.m.: Stern welcomes Adam Silver to the stage, and he pops out quickly, before introducing Hakeem Olajuwon, the first pick Stern ever introduced, as a surprise. Olajuwon may actually be wearing the same tux he was wearing in 1984.
Oh, and Silver, usually welcomed with cheers, got his first round of boos. More will follow. Some things never change.
10:54 p.m.: Now, back to business:
Kevin Garnett will agree to trade to Brooklyn and Celtics are sending KG and Paul Pierce to the Nets, league sources tell Y! Sports.

— Adrian Wojnarowski (@WojYahooNBA) June 28, 2013
11:06 p.m.: If you dislike Simmons, it's got to be impossible not to take pleasure in his week: Since Monday, the Bruins have lost the Stanley Cup in brutal fashion, the Patriots have released a Pro Bowl tight end after his arrest on a murder charge, and he's had to react to the Celtics trading Kevin Garnett and Paul Pierce on live TV. It's almost enough to make you forget that Boston-area Big Four teams have seven titles spread across all four sports since 2001.
11:25 p.m.: Last 10 picks:
No. 31: Allen Crabbe of Cal to the Cavaliers.
No. 32: Alex Abrines of Spain to the Thunder.
No. 33: Carrick Felix of Arizona State to the Cavaliers.
No. 34: Isaiah Canaan of Murray State to the Rockets.
No. 35: Glen Rice Jr. of Michigan to the 76ers.
No. 36: Ray McCallum of Detroit to the Kings.
No. 37: Tony Mitchell of North Texas to the Pistons.
No. 38: Nate Wolters of South Dakota State to the Wizards.
No. 39: Jeff Withey of Kansas to the Trail Blazers.
No. 40: Grant Jerrett of Arizona to the Trail Blazers.
11:29 p.m.: WOO SHEED BACK IN MOTOWN MAYBE.
11:48 p.m.: More notable second-rounders: The diminutive and dynamic Pierre Jackson goes to the Sixers at No. 42; Mike Muscala of Bucknell heads to Dallas at No. 44; stretch fours Ryan Kelly and Erik Murphy go back-to-back to the Lakers and Bulls at No. 48 and No. 49.
12:06 a.m.: Bill Simmons has completely hijacked the draft at this point.
12:11 a.m.: Jalen Rose comes through with a cool anecdote about Spurs draftee Deshaun Thomas: A Spur apparently asked for his phone number at an NBA event, only for Thomas to refuse, telling the player "You can get it if you draft me."
12:21 a.m.: Janis Timma is the 60th and final pick of the draft. Congratulations to the Memphis Grizzlies.
Photo credit: Getty