OK, it's time. Will all be revealed? No. But it'll be fun to watch nevertheless. Is well circulated list accurate? Will George Mitchell call Bud Selig a hoser? Find out all this and more, after the jump. And MLB will have the full report on its site right after Mitchell's presser is over.
————————————————-
Wrapping up live blog: Here's the complete list of players mentioned in the report. And updates throughout the day, obviously.
2:30: Mitchell wraps up and introduces Professor McClaren (sp?) who apparently helped him out. We're gonna dig through the document some more now.
G/O Media may get a commission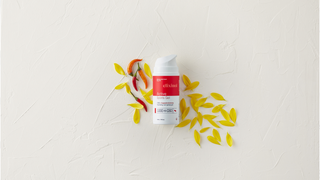 2:27: "Everyone involved in baseball over the past two decades shares to some extent in the responsibility. There was a collective failure to recognize the problem as it emerged."
2:26: "The minority of players who used such substances were wrong." Thanks.
2:24: So this is odd: Mitchell is basically undercutting his entire report. He seems to see it more as an historical document that has little to do with the actual game today. Hmm.
2:21: More than half of the players in the report are no longer in the league. We wonder if that includes Clemens.
2:18: Mitchell says that Bud Selig shouldn't punish players for past transgressions. Interesting.
2:16: Fittingly, Mitchell says that there's ton more work to be done. Apparently. He's coming down incredibly hard on the Players Association; in the report, there's a memo from the MLBPA telling players not to talk to Mitchell Report.
2:15: Red Sox fans relax: The only one of your guys in there is Eric Gagne. Which we doubt will break your heart.
2:14: Report found no evidence of Paul Byrd or David Bell.
2:12: Nook Logan is oddly in the report. Rick Ankiel is essentially cleared by the report.
2:10: Looking through the names, most of the big names in the earlier list are not there. But Clemens definitely is. "Eleven players admitted Rodonski gave him banned substances." David Justice is in the report, by the way, as is Mo Vaughn.
2:09: Mitchell says the former Yankees trainer named several players, though he's not gonna give names. Time to keep using the PDF search function.
2:07: Mitchell is talking about the kids. They set a bad example for the kids. Got it. Still scanning the document.
2:05: A quick scan of the report does not show Albert Pujols' name. So you know.
2:04: He says steroid use is down, but HGH is up. "This has not been an isolated problem. Each of the 30 clubs has players who have been involved at some point of their careers."
2:03: Mitchell says no material changes in his report after MLB's review three days ago. "For more than a decade, there has been widespread use of performance enhancement drugs in violation of baseball policy."
2:01: As he talks about all the people who helped him, here's the report.
2 p.m.: There's Sen. George. Here goes.
1:55 p.m.: Jeremy Schapp says "Clemens obtained steroids from McNamee" and that "the steroids had a pretty good effect on me." Also, there are "personal checks from Fernando Vina, Miguel Tejada, Rondell White, Paul LoDuca" ... ooh boy, here we go.
Pregame: Jose Canseco is in the room. Awesome. It's the sports equivalent of releasing an AIDS study with that dude who had sex with a monkey hanging around.