Spartak Moscow's Aleksandr Selikhov isn't the only keeper who, in the midst of a match against Liverpool, after seeing the ball fly past him for the first or third or fifth time of the day, has found himself sitting there on his haunches in dejection, praying that it had all been some terrible dream. Selikhov may have gotten the worst spanking the Reds' unsparingly ruthless attack has doled out so far this season—Liverpool sent seven past him in a Champions League massacre yesterday—but, if possible after a beatdown like that, he should take solace in the fact that this is just what Liverpool do. Their array of attackers is truly ridiculous.
Philippe Coutinho was the brightest of their stars yesterday, hoofing in three of the seven goals himself. Sadio Mané added two more, and Roberto Firmino and the seemingly unstoppable Mohamed Salah chipped in one apiece, meaning each of Liverpool's fearsome foursome got in on the act. Mané's leaping hammer-shot volley was the pick of the bunch:
As the scoreline indicates, this was just about as comprehensive a performance as it gets. Liverpool's attack has been phenomenal all year, but it's on the defensive end where they've struggled when they've dropped points—less so because of the defense itself than the team's lightweight midfield and general playing style.
Last season, manager Jürgen Klopp had the team playing a high-pressing, possession-focused style that did its best "defending" by keeping the ball for long stretches and immediately trying to win it back when they lost it. This year—probably in no small part because of the offseason addition of Salah, which, along with Mané, has given Liverpool maybe the fastest forward line in the whole damn sport—Klopp seems to be attempting to transition into more of a counterattacking-based outfit.
G/O Media may get a commission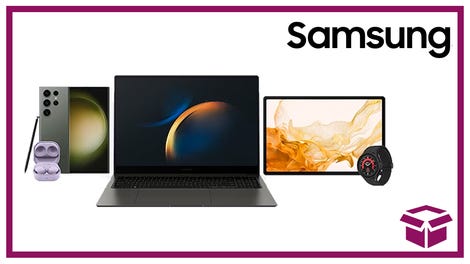 24 hour deals
Discover Samsung - Daily Deal
On the offensive end this has, predictably, worked like gangbusters. On defense, though, Liverpool have a tendency isolating their defenders by sending lots of players forward while having neither the same commitment to maintaining safe possession and intense counter-pressing nor beefy, athletic, hard-nosed central midfielders capable of muscling out the opponent's counters before the bad guys reach the danger area with numbers. It's created a team that can score on anybody and can be scored on by anybody.
The Spartak match was different. While only enjoying 52 percent possession, Liverpool's something-like-a -4-2-4 formation pinned the Russian squad back enough to keep any counters at bay, and was strong enough defensively to avoid giving up too many good chances. When they attacked at speed, their movement and combination play was unstoppable.
Because of their defensive shortcomings, Liverpool aren't anyone's favorite to win this competition. That said, no one will want to draw them in the knockout rounds because everyone knows that if you give these attackers even an inch of space, they have the capability of bursting the dam wide open.