The Portland Trail Blazers were swept by the Golden State Warriors last night, 128-105, although practically speaking, Game 4 was over after the first five minutes. Though the Blazers got rocked, they lost to the most dominant team in basketball. It was a bit of a down season, but Damian Lillard and C.J. McCollum are still very young, and after Jusuf Nurkic joined, they outplayed a pack of Western Conference also-rans to make it into the playoffs. It wasn't their miraculous 2016, but this campaign was a success, if a modest one.
John Canzano, however, does not see it that way. The Oregonian columnist lit into the team's culture this morning in his postmortem on the season and the playoffs. Canzano was extremely enamored by Golden State during his short time covering this postseason, and the primary evidence he uses to support his conclusion of moral rot within the Blazers organization is that they are not the Warriors. If you were wondering whether his thesis was a bit flawed to begin with, yes, he drew a lot of conclusions from Steph Curry and Kevin Durant being nice to people.
Then, the guy making $26.5 million a year did the most interesting thing — he slid the headphones off his ears and he walked around shaking hands with each of the half dozen ball boys and staffers who had chased balls down for him.

"Thank you, I appreciate it," the eight-time NBA All-Star said to each of them.
Curry walked by each of them on Monday night, stopping to shake their hands and thank them. Charlie, a long-time Moda Center staffer who works the spot just beyond the darkness of the tunnel opening, held up his hand and examined it after Curry passed. He announced, "This is the hand that Steph Curry shook."
Canzano skirts around the fact that Golden State's success hinges less on Durant's and Curry's personalities than their status as all-world basketball players, and he has a hard time nailing down any examples of Portland's supposed culture problems. He manages to come up with:
One time when GM Neil Olshey didn't bend over backwards to make himself available to talk to the media,
The fact that the Blazers played Nurkic in Game 3 (the only game they had a shot at winning),
The disputed report that Olshey got a broadcaster fired,
And how nice and cool the Warriors are.
He really just spends most of his time fawning over the Blazers' opponents:

Ask Charlie [a Rose Garden usher] what he thinks the most impressive thing about the Warriors is. Bet he doesn't start the conversation with how gifted and deep the roster is. Bet he talks about Curry's leadership. Or the way Golden State majority owner Joe Lacob positioned himself along the locker-room route after the sweep, fist-bumping his players, but refusing to smile.
G/O Media may get a commission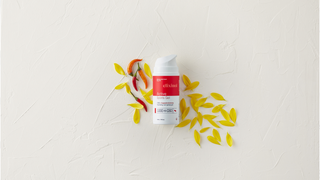 CSNNW's Blazers beat reporter Jason Quick (who formerly worked with Canzano at the Oregonian) noted that Canzano never spent any time in the Blazers locker room during the season. And when Olshey was asked obtusely about the column today, he immediately broke into laughter at the mention of culture, and responded that Canzano only attended two games all season. He then proceeded to roast Canzano, and accused him of merely using his press credential to get photos of Steph Curry.
Canzano defended the column earlier today in characteristically confounding fashion.
Good newspaper columnists bring history and perspective to their columns, and should absolutely blast organizations, owners, and executives that deserve it. If you want to criticize Olshey, there is plenty of ammunition, beginning with the contracts handed out this offseason to Allen Crabbe, Moe Harkless, Evan Turner, Meyers Leonard, and Festus Ezeli. Canzano even briefly mentions some of these before pivoting—"But again, isn't there a deeper, more troubling issue here?"—to the culture problems, the only evidence of which he can proffer is that Olshey sometimes isn't nice, and the Warriors are.
Culture matters, but talent matters a hell of a lot more (note that famous assholes like Kobe and Michael Jordan have won a million championships), and so it's baffling why Canzano looked past the problem staring him straight in the face to whine about a culture he seemingly spent almost no time around.