The longest running professional women's soccer team in the country has reportedly folded after a deal for potential new ownership fell apart. The Boston Breakers, which were founded in 2000 and were part of NWSL predecessor leagues the WUSA and WPS, is the first NWSL team to fold since the league was established in 2013.

SB Nation's team site The Bent Musket reported yesterday that Breakers front office staff was called and told about the development and that the "NWSL players association was informed via e-mail, a source close to the team confirmed."
The news comes only weeks ahead of the league's preseason training, scheduled to start on Feb. 19. Boston Breakers midfielder Morgan Andrews, was drafted last year.
The Washington Post reports there is a dispersal draft "in the works." The league will play with only nine teams this season, meaning one team will have a bye every weekend.
G/O Media may get a commission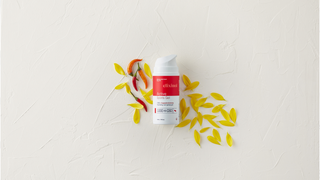 Though the Boston Breakers have struggled financially in the past, the situation became critical last week when a deal with a new ownership group floundered.

But during the NWSL draft last week, in which the Breakers took part, the league assured that everything was fine. Per the Equalizer:
Word of financial issues in Boston surfaced late last year via reporting by Richard Farley of FourFourTwo. The league remained quiet on the issue, and at last week's draft NWSL Managing Director of Operations, Amanda Duffy said the club's operations were "business as usual" and that the league was working with ownership on a path forward for 2018. In reality, the sale was already dead by that point and last-ditch efforts to save the club over the last week were not successful.
Last night, in now-deleted tweets that were preserved by the Bent Musket, Portland Thorns owner Merrit Paulson called fans who suggested that the league pay to operate the team for a year "clueless." She said the Boston Breakers didn't have a stadium contract or staff in place for the 2018 season and that the "USSF offered a lot of $ to backstop the team to be operated for a yr." Paulson also tweeted that a takeover by MLS club New England Revolution was the "only solution to keep [the team] in market after the new local owner checked out at the 11.5 hr."
The ownership group, according to the Bent Musket, is LStar Ventures, the North Carolina based real estate company behind the new Union Point construction project in Boston.
Presumably while negotiations were ongoing, president of soccer operations Lee Billiard followed the Union Point twitter; meanwhile, the Union Point group had already spoken about wanting to build a 10,000 seat soccer/lacrosse stadium and bringing in pro sports. The potential move was confirmed by a source close to the situation.
Messages left with the Boston Breakers and LStar Ventures have not been returned.