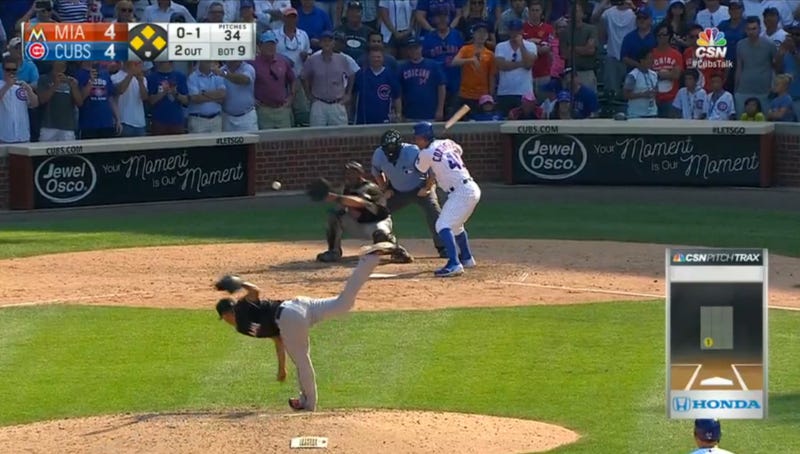 With the Miami Marlins leading the Cubs by two runs heading into the bottom, Don Mattingly brought in A.J. Ramos. Immediately, everything went to shit.

Ramos promptly loaded the bases, giving up a double, a single, and a walk. Dexter Fowler then made it a one-run game on a sac fly, before Ramos managed to strike out Kris Bryant. After an intentional walk loaded the bases again, Ramos then walked Ben Zobrist to tie the game, then two pitches later, threw a deeply, profoundly ugly pitch to give the Cubs a walk-off win.
I must warn you: this pitch is truly despicable.
Yikes.
Here are two tweets from the Marlins, 20 minutes apart, that sum things up nicely.
After the game, Ramos said that he "didn't really have control over anything," which sounds about right.