The Mets granted Luis Castillo his merciful release on Friday, and he then told Newsday's Jim Baumbach that he would "wait, go home and hope to catch on with another team."
Monday morning, the Phillies tossed Castillo a minor-league contract in hopes that he could replace Chase Utley, who may begin the year on the DL with 75 year-old man knees. But Castillo, who was expected to arrive in Clearwater on Monday, was still nowhere to be found when Tuesday's game began. (He appeared Tuesday night.)
Jayson Stark writes:
The team made a hotel reservation for him and wasn't aware he was still home in South Florida until ESPNDeportes.com's Enrique Rojas reported that Castillo wasn't leaving for Clearwater until Tuesday morning.

A source told ESPN The Magazine's Buster Olney that Castillo was delayed by a personal matter. But Manuel said he wasn't told why Castillo was delayed.
[...]
When asked if he'd have been in Clearwater by now if it were him, Manuel smiled and said: "If it was me? I'd have been here two days ago. But it's not me."
G/O Media may get a commission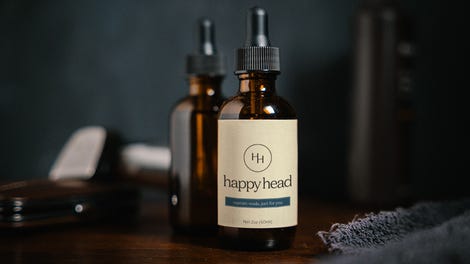 Did you just get hit in the face with a mysterious spray of spittle? Yeah, it came from your obstreperous Mets fan brother-in-law bellowing, "I told you so." He's probably right, and that's why the Daily News' Andy Martino misfired in explaining Mets fans' ire toward Castillo as race-based.
Plenty of Latino and Hispanic Mets received unfair scorn from talk-radio types and your brother-in-law: Carloses Beltran and Delgado, Pedro Martinez, any utility infielder who wasn't David Eckstein—but Castillo, unlike them, spent a majority of his Mets time as a replacement-level player (BR WARs of -0.4 in 2008 and -0.1 in 2010) and dropped that pop-up.
Luis is on the Mets' payroll for the rest of the year, yes. But with Wilson Valdez, Josh Barfield, Delwyn Young, and Pete Orr competing for that second-base job, Mets fans gotta believe that Castillo might just become the Phillies' problem yet.
(UPDATE: It appears that evidently fine Phillies blog Zoo With Roy did a Waldo thing with Luis too. Knew we should have gone with an I Spy allusion instead.)
Phillies puzzled by no-show Luis Castillo [ESPN]
Mets fans have lost patience with second baseman Luis Castillo, and it is hard to ignore race factor [NYDN]