With a little over four minutes remaining in last night's Rockets-Mavericks game, Chris Paul drove hard at rookie Luka Dončić, then used a step-back dribble (and a, uh, conspicuously extended left elbow) to separate for a short jumper in the middle of the lane. The basket gave the Rockets an eight-point lead, 100-92; it was the first time either team led by more than a pair of buckets since late in the first quarter.

A tight contest seemed to be resolving into a familiar if slightly dismal final shape at that point: the star-powered but sub-.500 Rockets coolly cruising away from the upstart Mavs down the stretch, a get-well game from one of the league's most surprising early-season disappointments. Nenê tossed in a pair of free-throws a minute later to keep the lead at eight, and reader, I'll be honest with you: I figured it'd be mostly free-throws and timeouts from there on in, the Rockets bleeding the clock and doing just enough to clinch the win. I hit the "Guide" button on my TV remote, and was browsing channels when Dončić, who'd scored 10 points on gruesome 3-for-13 shooting to that point and been the victim of innumerable switch-and-isolate actions at the defensive end, knocked in a corner three with 2:49 to go, to cut Houston's lead to five.
My friends, only the lack of other good TV options saved me from a pretty raw self-own. After the teams traded a couple misses, our sweet Slovenian son Luka, handling the ball up top, called for a screen to induce a P.J. Tucker-Clint Capela switch, then isolated Capela... 
G/O Media may get a commission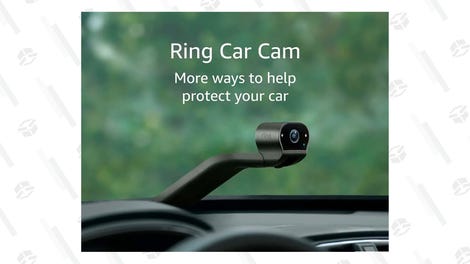 ...and buried a step-back three in his mug. to cut the lead to a measly two with just over two minutes left to play and the home crowd going apeshit.
(An aside, here: Look at how passively the Rockets surrender the defensive switch the Mavericks want. I hate this crap! Neither Tucker nor Capela shows any interest in at least forcing DeAndre Jordan to set a good screen before just gifting Dončić the matchup he's looking for. I understand that this kind of braindead shit is de rigueur NBA defense—Houston is just one of approximately 30 teams that do it at least some of the time—and that the Rockets generally trust Capela to handle switches on all but the waterbuggiest of opposing guards, but, c'mon. You're nursing a five-point lead on the road with just minutes left to play; at least make the other team burn a few precious seconds resetting the screen once or twice before handing over exactly the setup they want. Or, what the hell, blitz the extremely turnover-prone rookie handling the ball and see if he'll make a mistake. Teams that can't be bothered to do either of those things deserve to lose. We're getting perilously close to opposing coaches just exchanging written lists of the matchups they want during the pregame layup lines, and graciously granting them to each other from the jump. Thus concludes the cranky old man portion of this blog.)
Chris Paul, a career 86.7-percent free-throw shooter, somehow missed a pair from the line on Houston's subsequent possession, and I invite you to click ahead to around the six-minute mark in the following Dawkins video, to see and hear the Dallas crowd's crescendoing roar as they realize their beloved teen Luka is gonna try to do the shit again, and then their explosion as he puts his head down, plunges into a thicket of bodies, and emerges with a tough, artful little flip shot to tie it:
Here's a gif anyway, because what the hell, this shit rules:
That's a 19-year-old doing that, going into full I will get this bucket or no one will mode, putting his shoulder into man-shaped oak trunk P.J. Tucker and blasting him into the nether realm behind the basket, then finding the control and touch to loft that little floater over the leaping Capela. A frickin' 19-year-old! Who until just a few seconds before had been enduring a night-long humbling at the hands of some of the NBA's biggest stars! I'm losing it, man.
Somehow that wasn't even the climax of Luka's one-man game-upending run. That came on the Mavericks' very next possession, after James Harden air-balled a three, and it was this:
Oh man, that deadly little between-the-legs snatch-back dribble, and then the step-back gather that weenies will insist is a travel down in the comments. Lordy. It seems cruel to point it out, right after the man chucked up an air-ball, but that's some James Harden shit, from a forward-sized rookie, to slip the dagger into James Harden's team.
Some more stuff happened after that: Harden got a bucket to cut the lead to one, the Mavs responded with a Jalen Brunson layup to stretch it back to three, and then the teams traded missed threes and free-throws until the clock ran out. Whatever. The important thing here is the personal 11-0 run by Dallas's impossibly cool and extremely special rookie, to completely reverse the course of his own performance and flip an eight-point deficit to a three-point lead in the game's final minutes. He's a goddamn teenager! What the hell.