Madison Bumgarner threw an absolute gem Sunday night, flummoxing the Nationals for all nine innings while giving up only three hits and striking out 14. According to game score it was the sixth best starting pitching performance this season, but almost more impressive for the pitcher was his day at the plate. Bumgarner went 2-3 with two RBIs, racking up a double and this solo blast:
The home run was the 10th of his career (you can watch all 10 here). Bumgarner's batting .245 on the season, which is actually down from last season's .258. Among the 462 players with at least 50 at-bats in 2015, Bumgarner's .763 OPS ranks 135th. Only seven of those 462 players are pitchers, meaning that even dropping the "for a pitcher" qualifier, Bumgarner is one of the better sluggers in baseball. He's can now be credibly listed alongside players like Mike Hampton, Livan Hernandez, and Carlos Zambrano as one of the best hitting pitchers of the last couple decades.
Yesterday, Giants manager Bruce Bochy said he had considered using Bumgarner as the team's designated hitter during a recent interleague game:
While talking about Bumgarner, Bochy admitted that he considered using the slugging pitcher as the DH during the last game in Arlington last month. The Giants have always been hesitant to risk it with Bumgarner, and even though he's a good athlete and has a ton of pop, there's always increased risk when a pitcher takes swings. This guy, after all, is paid to be one of the world's best left-handers. But Bochy did sound like he's coming around a bit on the idea of letting Bumgarner — who has four homers — pinch hit.

"He's a legit hitter," Bochy said. "He's not a pitcher I think you hit eighth. He could hit seventh."
G/O Media may get a commission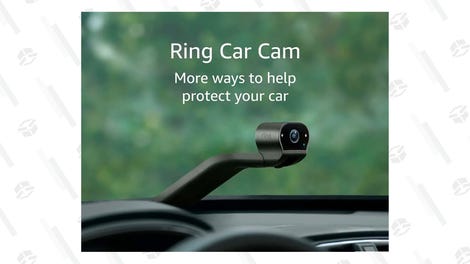 I'm not sure if that says more about Bumgarner or the quality of the hitters on the Giants' bench, but tonight Bochy followed through with his threat. Up 1-0 against the majors-leading Cardinals in the seventh, Bumgarner strode to the plate to pinch hit for starting pitcher Ryan Vogelsong. And wouldn't you just know it, but Bumgarner came through:
After two walks and a hit-by-pitch, Bumgarner came around to make it 2-0, and four Giants relievers combined to shut out the Cardinals the rest of the way to make the score stick.
Assuming they keep to a normal rotation the rest of the way, Bumgarner is going to make nine more starts. Given how poor their starting pitching is, and that they're a couple games out in both the NL West and the wild card race, they're going to need him at his absolute best.
But during the games that he isn't pitching, they're also going to need his bat. Tonight he was preferred over Ehire Adrianza, Juan Perez, and Andrew Susac to pinch hit, and after the win the Giants announced that Hunter Pence will be heading to the DL for the third time this season (though they're getting Nori Aoki back).
It is certainly a risk to have your pitcher bat on his off-days, but if anybody can do it and suffer no ill effects, it's Bumgarner. He has pitched the seventh-most innings over the past five seasons—and that doesn't include 52.2 incredibly high-stress playoff innings during last year's World Series run—yet is only getting better as the season wears on. He's never visited the disabled list in his career, and is just the kind of ultra-competitive hard-ass that wants to be on the field every single second and gets furious when he's taken off:
Madison Bumgarner is like that kid who is too good for Little League, the best pitcher on his team who also bats cleanup and plays shortstop when he's not on the mound, and sulks every time his team loses. Except that Bumgarner isn't beating all the 11-year-olds in Hickory, North Carolina anymore: he's beating the best baseball players on earth.
---
E-mail or gchat the author: kevin.draper@deadspin.com | PGP key + fingerprint | Photo via AP