Major League Baseball is at it again. Whether it's the stupid, tiny embedded videos they make us watch or the continued use of Tim McCarver as an analyst, the old fuddy-duddies at MLB continue to ruin fan enjoyment of its product. Now, it's silly internet meme "Atlanta Barves."
Everett Steele and his wife are presumably big-time Barves fans. Over the last month, the Steeles have been making "Atlanta Barves" shirts and selling them on a website. They have also donated $850 to the Atlanta Barves foundation, an amount he claims "exceeds his net proceeds from the shirts." Too bad, though. On May 9, the Barves and Major League Baseball sent a cease and desist letter (which they are, of course, entitled to do) claiming the shirts dilute and tarnish the Barves brand. In other words: it's taking money out of the Barves's pockets.
"I don't have the deep pockets to fight them," Everett Steele said Friday. "There were more lawyers CC'd on the cease and desist letter email than I've met in my entire life. So there's not much fight they're going to get out of me."
Steele, echoing the sentiments of most fans, continued.
"Instead of... capitalizing on the opportunity to sort of catalyze their fan base, they've instead attacked the people who are passionate and love their brand," Steele said. "It doesn't make any sense to me."
G/O Media may get a commission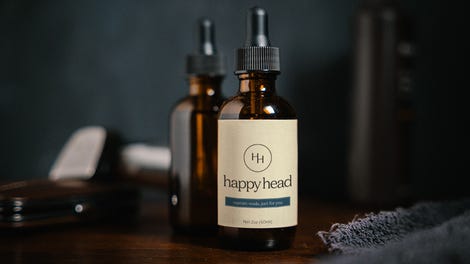 Welcome to the Big Leagues, kid.
h/t William M.
MLB shuts down "Atlanta Barves" [NBC Atlanta]