Counting on a horrible blunder to score and holding on for dear life to scrape a 1-1 draw against Chelsea isn't where Manchester United are supposed to find themselves. But at least admitting that's what they are is a first step in the right direction in a long time. Having any sort of strategy on the field is a step in the right direction, even if it produced only three shots total and made for a pretty dire watch for the neutral.

But as we know, admitting you have a problem in the opening gesture to solving it, and United have done that much when they fired/euthanized Ole Gunnar Solskjær last week. United haven't functioned properly at any level in years, and that's the easiest one to change, but at least they did that much. And if all the reports are to be believed, they will soon be hiring Ralf Rangnick as their interim manager for the rest of the season, which is probably another shrewd or shrewd-adjacent move.
Sometimes there isn't just a Thomas Tuchel lying around in the middle of a season to hire, as Chelsea were lucky enough to find in PSG's recycle can in the alley last year. Extricating Mauricio Pochettino in the middle of this season was going to be near impossible and definitely messy. United had their thumb in their ass too long and missed out on Antonio Conte. Other candidates weren't as clear, so it is prudent to wait until the summer when managers are more easily pried loose if they have jobs or more become available.
Rangnick has sort of a Marcelo Bielsa/Radiohead quality to him, where he's considered the coach's coach/band's band. Much like Bielsa, Rangnick's methods and tactics are widely revered, especially in Germany, and copied by many managers who have done more grandiose things with them than Rangnick has (the aforementioned Tuchel and Jürgen Klopp spring to mind).
That doesn't mean Rangnick shows up without any accomplishments on his resume. He has pushed Ulm, essentially a forest gnome of a club, into the Bundesliga. He took Schalke to the semis of the Champions League. He helped turn RB Leipzig into one of the more entrenched teams in Germany's second strata behind Munich, both from the dugout and the GM chair. The man knows his shit.
G/O Media may get a commission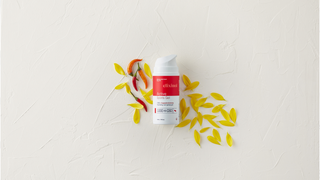 It's also not much of a secret how Rangnick likes his teams to play, which is where the questions about what United want from his six-month stay and what they want to do long-term start to arise. Rangnick is considered the father of "gegenpressing," the act of a team defending as a whole high up the field, in the hopes of turning the ball over closer to the opponent's goal and harassing opponents into turnovers while they're still disorganized defensively. It's clear to see why Klopp and Tuechel respect him so much, because that's the main tenet of their teams as well.
But both have had to tailor their teams a little differently in the Premier League, with its furious pace, hectic schedule, and willingness to simply launch the ball over the press that other leagues don't have. Both Chelsea and Liverpool (and Man City) will press heavily at times, but pick their spots too. Rangnick will probably have to adjust as well.
But the main question for Rangnick is how does he get this outfit to play that way? Solskjær rarely asked his forwards to do so, which left a midfield bereft of positional awareness, or talent, to get completely blitzed by any team willing to try. Well, the forwards aren't going to change.
There was a time when Marcus Rashford could be asked to be the defense's first line, but it's been some years and many injuries later. The energy should still be there if asked, but we don't know. Mason Greenwood has some of the worst pressing numbers as well, but it's also something he wasn't asked to do much. Even though Jadon Sancho came from Dortmund, he doesn't do it all that much either. Did Solskjær not require his forwards to press because he knew they sucked at it? Or did they suck at it because they weren't asked? We're about to find out.

And of course, the big turd that won't flush, at least in this sense, is Christiano Ronaldo. Quite simply, he's one of the worst pressers among forwards in the world. He's not going to do it. But can United live without the goals he's likely to provide in sacrifice of becoming harder to play against overall? United's forwards simply waving as play passes them by has been a major reason that their midfield has felt so exposed.
Those midfielders aren't likely to change too much. Transfers in January are notoriously hard, though United are one of the few to get a truly dynamic player through the doors in the winter in Bruno Fernandes. If United can't do that, it's still Fred and Scott McTominay trying to support forwards that may or may not be doing the work in front of them.
And Rangnick's purely interim status makes things strange as well. He can threaten players with playing time and the exit door all he likes, but most of them know they'll be playing for United next season and Rangnick will, at best, only be a consultant. Maybe it's not what you want to put on film as a player if Pochettino is coming through the door in July, but that also means a time to audition for a new manager. While the buzz has been that players got really tired of Solskjær not really showing them much tactically during training, how intently are they going to listen and change by a guy who's only around a few months? And if they do miss out on the Champions League places again, how big will the flood of replacements be next summer to displace them?
It could work, and Rangnick seems perfect for this unique roll. But the team he temporarily guides might just be too far up their own ass to do anything about in this time frame.