It's not even next season yet and we've already got the first lolunited post of the '14-'15 campaign. New Manchester United ship captain Louis van Gaal has officially been christened, and in lieu of smacking him across the head with a champagne bottle, they've promised him £150M, with an expectation that he win the league. Let me know how that works out for you.
Besides being a totally United move, it doesn't really make sense to just lay out a transfer budget and expect a title. You need very good players to be available, for them to be the right fit, for them to mesh with the team and its tactics, and so on. Man City wasn't built in a day.
Remember all the way back to last summer transfer window, when new man David Moyes had a similarly staggering sum of money to shape the squad in his image? I don't think Marouane Fellaini and half a season of Juan Mata was what fans expected back then. And while all that extra money bouncing around will surely make the current players feel good, it won't do anything to improve Wayne Rooney's and Robin van Persie's actual health.
Last season was the culmination of years of institutional rot as well as a perfect storm with an in-over-his-head manager and an aging, injury-stricken squad competing in an increasingly deep league. Without seeing who Manchester United bring in—as well as who Arsenal, Liverpool, Chelsea, Manchester City, and Tottenham (well, maybe not Tottenham), buy with their own massive transfer budgets—I'm not even willing to pencil them in for a top four finish, let alone a title run.
I get that a club of United's stature must set its sights on the highest prize, but it was shortsightedness and blind faith in the status quo remaining the status quo that got them in this predicament in the first place. Hopefully they learned more from the Moyes disaster than just that a new manager was needed. Either way, ships ahoy, full speed ahead!
G/O Media may get a commission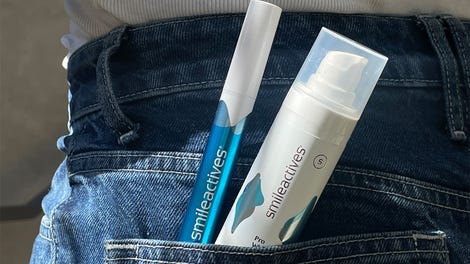 58% off
Whitening Powerhouse Pen & Gel Duo