If one clip could explain how a rich and deep and talented team like Manchester City got bounced so unceremoniously from a Champions League semifinal no one thought they deserved to be in in the first place, and why such a well-run club could perform so erratically so regularly, and why one of the best teams in England habitually underwhelms in European play, and why a popular, genial manager who's brought style and success to his team was nevertheless told part way through this season that he would not be retaining his job in the summer, it's this compilation from yesterday's game against Real Madrid of what apparently passes for defending over there:
The video creator's intent here is to show off Real Madrid midfield wizard Toni Kroos's knack for breaking down defenses with perfectly timed and steered passes that bypass lines of pressure and find his teammates in dangerous positions. Which is one perfectly fine way to look at this. But all I can see when watching this is how god-awful City's collective defending is.
Though Kroos's passes are nice, he's rarely closed down in the intense and coordinated manner you'd need to obstruct the vision of such a gifted passer. Not only that, but when a Citizen does lope toward Kroos, none of his teammates make the necessary corresponding moves to cut off the passing angles that the first player's movement creates, making it easy for the German to sneak the ball past the pressure. Not only that, but the attack, midfield, and defensive lines are so disjointed that no one behind the pressing player seems at all interested in closing down the space of the numerous Real players casually sitting between their lines, which allows Madrid's attackers acres of space to turn and attack when Kroos's balls find them.
For the kind of pressing City's individual players attempt, there needs to be total synchronicity between every other player so that they can drift and shift as one, suffocating passers when the ball is at their feet and strangling their options to move the ball forward. Instead, City's pressing is a one- or at best a two-man show, with a single player deciding to challenge an opponent in possession while the rest of the team loafs around as if what's happening around them has nothing to do with their personal responsibilities. It's a major, systemic problem for this team under Manuel Pellegrini, and it is a big reason why City haven't gotten more out of the millions and millions of dollars they've invested.
That short video isn't even the only example of City's bad structure from yesterday. Here's another one, showing Yaya Touré—whose 2008 self must stare at this current edition, mouth agape, shocked at how little interest he's shown in anything other than passing and shooting over the past couple years—casually strolling around the pitch, doing just enough not to get benched, probably, but nowhere near enough to actually bother Real Madrid:
While we're at it, check out Real's goal:
G/O Media may get a commission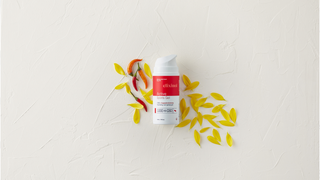 Look how no one comes out to challenge Dani Carvajal, giving him as much time and space as needed to spot Gareth Bale's run and measure a pass to him. Even Bale's run isn't marked as closely as it should be, so that Fernandinho can only stab out a toe to interfere with Bale's cross and is ultimately what sends it into his own goal. It's so bad all around.
Despite getting to the semifinal of the Champions League, and a single goal away from the final, City aren't even close to truly competing with the best teams in Europe. Many of their players are of that class, certainly; but as long as the team is so tactically and fundamentally disorganized and poorly instructed, they will never live up to their potential. Pep Guardiola is on the way, but he has a lot of work to do.