Somehow, after yet another disappointing season, Manchester United still have so much to play for.
The 2015-16 season has been considered a throwaway by most fans and spectators for months now. United haven't ever been considered true title contenders, haven't looked like real threats for a top four spot in the Premier League table since about February, and with their unceremonious exit from the Europa League at the hands of hated rivals Liverpool, saw what was to all appearances their best shot at qualifying for the Champions League next season die then and there. They had a doting courtship letter from José Mourinho, whom they may or may not have promised their heart to this coming summer, had their decision to buy forward Anthony Martial for all the money vindicated by his promising displays, but were mostly content to play out the string, collecting points in the league and advancing through the rounds of the FA Cup seemingly out of obligation than any real hope that they could achieve something meaningful.
But this is the 2015-16 Premier League season, the craziest in recent memory. Nothing is inevitable besides the impossible. And so instead of floating along comfortably between those fifth and sixth spots in the table, never close enough to get a finger hold on the top four, they now have the fourth spot just sitting there waiting for them. Because Manchester City are an embarrassment who've failed to win three of their last four EPL matches, United now have it within their own power to overtake their cross-town enemies for that all-important last Champions League place.
As of right now, United sit in fifth place, two points behind City but with a game in hand. This means that if the Red Devils win their final two matches of the season—today, away at West Ham and on Sunday at home against Bournemouth—they can guarantee themselves fourth place. If City were to drop points in their last game against Swansea, United could still squeak past them in the table with either a single win (should City lose to the Swans) or a draw and a win (should City tie the Swans). Yes, after so much consternation about the past and future of Manchester United this season, United could very well snag themselves a huge achievement in the present. Naturally, things probably won't work out like that.
While Man City are a squad of good-but-flawed players lead by a good-but-flawed manager, Man U aren't really all that good. Their greatest strength is their ability to eke out close wins over mediocre teams, and seeing as this Premier League is full of those, they've been fairly successful. It wouldn't come as any surprise, though, if United—missing their attacking star thanks to Martial's hamstring injury for at least today's game—failed to manage a single win against either West Ham or Bournemouth. United only barely beat the probably relegation-bound Norwich this past weekend, and both their coming challenges should be more difficult than that one. Nothing would be more typical of The New Manchester United than being shown a wide-open door into the Champions League, then tripping all over themselves before they can enter it.
G/O Media may get a commission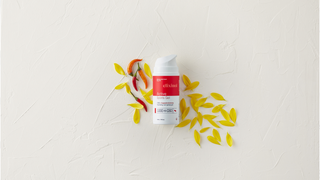 The biggest roadblock obstructing United's path to the Champions League comes in today's West Ham game. The Hammers are regularly super dangerous, will want to commemorate this final game at the Boleyn Ground—they are switching stadiums next season—in style, and thus will give the visitors everything they've got. We'll see if United have enough about them to step up to the challenge, for once.