Manny Machado fucked up when he admitted during the NLCS that he doesn't hustle on every play. His fuck-up was not in not hustling, because do you know who else doesn't run at full speed on every single play, every single sharp grounder to second, every can-of-corn pop-up to short center? Every major leaguer ever. No, Machado's mistake was more meta: You're not supposed to talk about it!

You remember the line: "I'm not the type of player that's going to be 'Johnny Hustle,' and run down the line and slide to first base." That's an unforced error of a statement. Much better to preserve the preferred illusion of fans and media that every player is out there sprinting on every play, hundreds of times a year, even if players and coaches (and owners and front offices) know better. This was poor timing for Machado, too; he's a free agent, and wants a deal north of $300 million, and those same owners and front offices that know an occasional lack of hustle isn't actually a problem will be more than happy to use his comment against him in negotiations.

We've seen some of that already, or at least the public-facing component of negotiations. Yankees owner Hal Steinbrenner called Machado's comments "troubling," and trotted out Reggie Jackson, who works as a special assistant to the owner, to declare that occasional loafing won't fly in New York. That's patently untrue, and quite rich coming from Reggie Jackson, who was slammed during his career for a lack of hustle—and is a Hall of Famer and universally beloved.
Another example: White Sox GM Rick Hahn, in addressing potential free agents while declaring that he's "not going to talk about any individual guys"—sure he's not—declared that manager Rick Renteria "has created a culture of accountability in that clubhouse and one that we think is important and going to continue going forward." This is all code, and it's a code that fans understand just as clearly as Machado and his agent.
So it's with all that in mind that Machado decided to address his hustle comment, in an interview with MLB.com:
"When I was asked that question, I was definitely on the defensive, and I was wrong to answer it the way that I did, because looking back, it doesn't come across how I meant it," Machado said. "For me, I was trying to talk about how I'm not the guy who is eye wash. There's a difference between fake hustle for show and being someone who tries hard to win. I've always been the guy who does whatever he can to win for his team.

"But I know how I said it and how that came across, and it's something I take responsibility for. I look forward to talking with each GM and owner that we meet with about that, or any other questions they have."
G/O Media may get a commission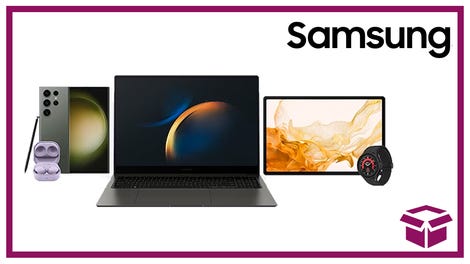 24 hour deals
Discover Samsung - Daily Deal
Good answer! Machado's absolutely correct about there being such a thing as performative hustle. He also knows he messed up in talking about it, and is going to have to eat a little shit—at the negotiating table, and for the rest of his career any time he or his team are in a slump and some cranky local columnist decides to dredge up the hustle thing. That'll be a small price to pay for a player of Machado's talent, and I suspect he won't find many teams unwilling to pay it.
And for those teams who lose out on the Manny Machado sweepstakes, some number of their fans will falsely console themselves by saying they wouldn't want a guy who doesn't hustle on their team, anyway. Whatever helps you sleep at night.