Tonight, at 9 p.m. EST, Manny Pacquiao takes on Jeff Horn, a little-known Australian fighter and elementary school teacher. Horn is undefeated in 17 fights (16-0-1), but he's fought mediocre competition and you won't find many serious boxing fans or writers who give him a chance. The story of tonight's fight is not about Horn or even Pacquiao, though, but about where it is being shown: Manny Pacquiao, once boxing's biggest pay-per-view draw, is fighting on basic cable.

Attitudes and perceptions change so quickly in the world of boxing that few remember that just five years ago, Manny Pacquiao might well not only have been favored against Floyd Mayweather, but might have commanded the lion's share of the purse as well. It was not that long ago that HBO commentator Max Kellerman—no stranger to hyperbole, admittedly—was publicly holding Manny out as not only the best fighter of his time, but quite possibly "the greatest fighter who ever lived," above Sugar Ray Robinson, Joe Louis, Muhammad Ali, Henry Armstrong, Willie Pep and other legends of the sport. Of course, that all seems silly now. Pacquiao is a historically great fighter, maybe one of the 50 best ever, but clearly at most the second-best fighter of his era, and valid arguments can be made that he ranks even lower than that. Regardless of where one ranks Pacquiao in the all-time hierarchy, though, few can argue that Pacquiao was not one of the most exciting fighters to enter the ring, a blur of blazing speed, fearlessness, and impossible arm angles that once led Jim Lampley to exclaim "MANNY PACQUIAO IS A STORM!" So, how did Pacquiao, only two years removed from the biggest event in boxing history wind up here, the boxing equivalent of AA ball?
Let's begin with the obvious: Pacquiao is past his prime. After a legendary run of knockouts over David Díaz, Oscar De La Hoya, Ricky Hatton and Miguel Cotto, Pacquiao seemed to lose his fizz. Indeed, since the end of 2009, over a stretch of 12 fights, Pacquiao has not managed a single stoppage, even as the level of competition he's faced has declined significantly. At the same time, he's seemed increasingly uninterested in boxing, even becoming a congressman in his native Philippines in 2010 (a role he continues to hold to this day). In 2011, he escaped with a highly questionable majority decision against his longtime rival, Juan Manuel Márquez, only to lose his belt in equally controversial fashion to the solid-but-unremarkable Tim Bradley in his next outing. But it was his 2012 rematch with Márquez, the fourth fight in their epic rivalry, where Pacquiao's luck really took a turn for the worse. As Pacquiao charged in at a seemingly-hurt Márquez he ran directly into a brilliant right cross that left him planted, face-first, on the canvas, totally unconscious. It wasn't just a knockout, it was a meme-launching demolition.
Since that fight, Pacquiao has somewhat remarkably soldiered on, but looked little like the whirlwind he had been for much of his career. He has defeated Bradley twice, which is not terribly remarkable given that most experts thought he'd easily won their first meeting. Besides that, all of Pacquiao's wins have come against heavy underdogs who posed little threat to even the faded Pacquiao. But no one remembers those wins; what they remember is the stinker of a fight Pacquiao put up against Floyd Mayweather in the biggest event in boxing history.
There was probably never a time when Pacquiao would have defeated Mayweather. Even in his best days, his habit of flying in wildly would have been made to order for a defensive counter-puncher like Mayweather. But in his typically risk-averse fashion, Mayweather avoided making the superfight until he was convinced that Pacquiao was truly a toothless lion. After Pacquiao failed to stop Chris Algieri, a guy living in his parents' basement on Long Island, Mayweather knew Pacquiao was ripe for the picking. Even Mayweather, however, couldn't have known how vulnerable Pacquiao would be. Fighting with an undisclosed shoulder injury, Pacquiao never mounted any serious offense en route to an unspeakably dull unanimous decision loss. After Pacquiao blamed his loss on the injury, viewers—who shelled out a record-setting $99 for pay-per-view—were furious to discover that at least one of the reasons that Pacquiao had looked so flat was that he'd arrived at a gun fight packing a Swiss Army Knife. At the same time, Manny's famously goofy personality seemed to unravel with reporters digging out stories of boozing, womanizing, and his poor civil rights record in the Philippines. Public interest in Manny fell to its nadir.
G/O Media may get a commission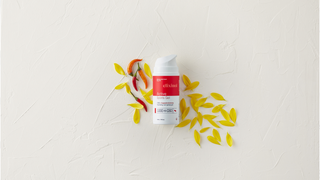 Tonight, of course, is a desperate effort to reverse that trend. By setting him up for what should be an easy win against a fighter he should knock out, and making it freely available to a worldwide audience, Pacquiao and his connections are hoping they can resurrect enough interest in their fighter to lure Floyd Mayweather into a rematch, which would represent Pacquiao's last hope of making a boffo box office payday in boxing. By putting him on ESPN tonight, Pacquiao's promoter, Bob Arum, is all but admitting that Pacquiao is no longer capable of shouldering a pay-per-view card as an A-side. And Pacquiao desperately needs a boffo payday because, despite earning hundreds of millions of dollars in his career, he has been locked in an ongoing battle with tax authorities in both the U.S. and the Philippines. Even if Pacquiao manages to settle his debts, his prodigious spending habits are well documented, and it's likely that most, if not all, of his career earnings have already been spent.
Rodney Dangerfield famously said, "If you want to look thin, hang out with fat people." And that is, more or less, what you should expect to get tonight: a clearly over-the-hill fighter trying desperately to dig his way out of hock and look fearsome once more taking on a no-name, no-threat opponent who, if nothing else, should make Pacquiao look downright ferocious by comparison. If Pacquiao wins, expect his camp to loudly pronounce him back, to blame his struggles the past few years on some physical or mental ailment that has now passed, and to suggest that Floyd Mayweather should—nay, must!—fight Pacquiao again if he isn't chicken. The pretense of a fight is just a commercial to set up the rematch hype machine. That's why this fight is on free TV. That's exactly how much it's worth.
Daniel Roberts (IronMikeGallego) is a longtime boxing fan and occasional contributor to Deadspin. He can be found on Twitter @DRobertsIMG or at DRobertsIMG@gmail.com.