Maria Sharapova is set to return to competition on Wednesday at the Porsche Grand Prix in Stuttgart after receiving a wild card entry to the tournament. It will be her first tournament since she was banned from tennis for 15 months after testing positive for a banned substance last January. While the manner of her return has riled up some of her competitors (which drew fiery criticism from Sharapova's agent) and her obnoxious media blitz ahead of her return feels forced, it's worth remembering that Sharapova's actual infraction was relatively minor.
After her wild-card entry to Stuttgart was announced in January, Sharapova began to ramp up her media appearances and business announcements—and it didn't go unnoticed. The Guardian wrote last week:
Sharapova will appear on court at the Porsche Grand Prix in Stuttgart next week – a wildcard entry on the day her ban expires – and to coincide with this her management have coordinated a veritable blitzkrieg of micromanaged synergies. The carefully placed interviews, the speaking engagements, an announced development in her confectionery line [Sugarpova], the release of the front cover of her forthcoming autobiography … each day brings a new and meticulously planned announcement. And the more relentless it is, the more awesomely professional, the harder it is to believe these are the sort of people to make a doping cock-up. Why didn't they know? It was literally their business to know.
Sharapova's brand-building, like any brand-building, is fake, calculating, and tiresome. But it's hardly evidence that she knowingly violated the International Tennis Federations drug rules.
To recap: Sharapova failed a drug test at the Australian Open in January 2016 when she tested positive for meldonium, a previously allowed supplement that she had been taking for more than 10 years. Meldonium, which has been linked to increased endurance, had been added to the list of banned substances by the World Anti-Doping Agency on Jan. 1, 2016. Sharapova said she had not seen the email advising of the change in the banned substance list. Her agent, who usually tracked these developments, also didn't see the new list, so she continued taking it.
G/O Media may get a commission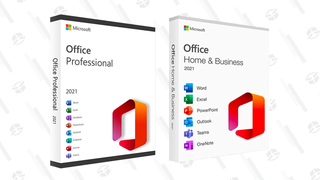 89% off
Microsoft Office Professional 2021 Lifetime License
When the ITF sentenced Sharapova in June 2016, they said Sharapova's transgression was "unintentional," but that she bore "sole responsibility" for her situation. Sharapova said they didn't do enough to warn players of the changes, yet she was banned for two years, a sentence which was later shortened to 15 months on appeal.
The ban, clearly meant to make an example of one of the sport's most famous faces, was harsh—especially considering that her rationale, which, as far as doping excuses go, seemed more than plausible. When Andre Agassi tested positive for meth in 1997, he told the ATP that he "unwittingly" ingested the drug after drinking a spiked soda—that excuse worked like a charm. In those days, however, the ITF wasn't in charge of testing and punishment.
But even if Sharapova knowingly took a sketchy supplement, the line between "clean" athlete and "cheater" is not as clear as the tennis governing board would like you to think. Players can take fistfuls of banned drugs as long as they have medical justifications, and many of them do. Athletes go to all manner of extreme lengths to get the tiniest edge in competition; they're constantly pushing the shifting and arbitrary boundary of what's "allowed." In Sharapova's case, she simply got caught on the wrong side of a wavering line.
It's easy to see the 30-year-old as entitled: She's more brand than person at this point, she rakes in more money than just about any player on tour, and, especially now, with her carefully plotted return in full swing, her identity as a living commercial feels completely manufactured. The blurb from her forthcoming autobiography reads, "This is a story about sacrifice, what you have to give up. But it's also just the story of a girl and her father and their crazy adventure." Uh, pass.
But Sharapova has served her punishment and the continued vilification of her as a cheater feels a little too easy. She's a former World No. 1 who's won five grand slams and has plenty of time to rack up a few more, especially with Serena Williams on pregnancy hiatus. Sharapova owns a career grand slam (including two French Open titles), and when she's on her game and serving well, she's one of the most powerful players on tour. I'll be glad when this media circus around Sharapova's return has died down, but more than that I'll be glad to see her back on the court.