Following a two-year ban for doping, which was reduced to 15 months on appeal, Maria Sharapova is set to return to competition next week after she received a wild-card entry in Stuttgart. She was also given wild cards to Madrid and Rome. A handful of prominent players have questioned Sharapova receiving wild cards, but today, her agent Max Eisenbud shot back.
For a couple of months, players have criticized Sharapova's easy return to the tour's big events. "I think it's very questionable, allowing a player that is still banned to play a tournament that week," former world No. 1 Caroline Wozniacki said in March. "I think it's disrespectful to other players and the WTA."

"It's a little bit strange, also, for the players that she can walk on site on Wednesday and she can play on Wednesday," current world No. 1 Angelique Kerber said, noting that Sharapova's suspension won't be up until the third day of the tournament, which starts Monday.
"I think you should really have to work your way back," Andy Murray said. "However, the majority of tournaments are going to do what they think is best for their event. If they think having big names there is going to sell more seats, then they're going to do that."
Today, world No. 8 Agnieszka Radwanska weighed in. From Reuters:
"I'm not hiding my views. I think the same as Andy Murray," Radwanska, who has beaten Sharapova only twice in 15 attempts, told [Poland's sports daily Przeglad Sportowy.]

"This kind of entry into the tournament should be available only for players who were dropped in the ranking due to injury, illness or other random accident.

"Not for those suspended for doping. Maria should rebuild her career in a different way, beginning with smaller events.

"She wouldn't have a chance for (a wildcard) from my hands (if I was a tournament director)."
G/O Media may get a commission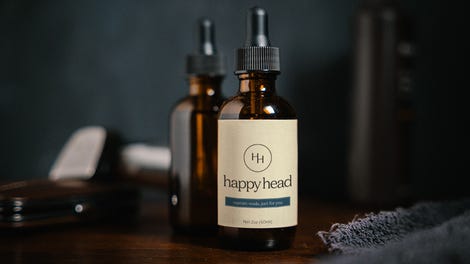 For Sharapova's agent, it was apparently one criticism too far:
Even for an agent whose client's interests are at stake, that's a bold statement. Calling perennial Grand Slam contenders Wozniacki and Radwanska "journeyman" players is also a bit of a stretch.
The two-year ban handed down to Sharapova was excessive especially considering that meldonium, the supplement that she had been taking for years, had previously been allowed, and the ITF tribunal determined her violation of the rules was "not intentional." Her agent unleashing on current players is an odd way to kick off her return to the sport.