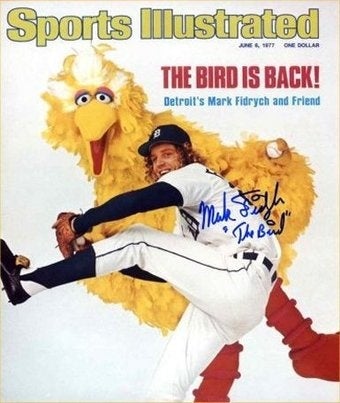 What the hell is going on today? First Marilyn Chambers, then Harry Kalas, and now former Tiger Mark "The Bird" Fidrych have all passed in away in the span of about 24 hours.
Fidrych was found dead this afternoon after an apparent accident on his farm in Northborough, Massachusetts. He was found lying underneath a pickup truck that he was presumably working on. He played just four years in the majors, all with Detroit, before injuries shut him down permanently, but he won the 1976 Rookie of the Year Award and baffled everyone with his odd delivery and wacky antics on the mound—including talking to the ball—that made him a legend of the game. He was just 54.
Yup. Today really sucks.
Mark Fidrych dies at Mass. home [My Fox Boston]