On Saturday night, Masin Elijé started a Twitter thread saying that he had dated Washington Wizards center Dwight Howard. Elijé also wrote that, after breaking up with Howard, he was harassed and threatened by both Howard and a man named Calvin who works for him.

Deadspin contacted the Wizards on Monday to request a comment from the team and Howard. On Tuesday, Deadspin reached out to Howard directly via the email listed on his website. As of posting this, Deadspin hasn't heard back from either one. This post will be updated if they respond.
While Howard and his team have stayed quiet, Elijé has not. He's continued to talk on Twitter and Instagram about the accusations and defend himself from people who have called him a gold digger and a liar who has made up stories before. (In an Instagram live video, Elijé said reports that he was a transgender woman were wrong and that he is a man.) 
The thread began on Saturday night with Elijé going over how the two met and developed a relationship, until he found out Howard was "basically sleeping with someone else." From there, the Twitter thread goes to a recording of what sounds like Elijé's voice yelling at man he calls Dwight. That man says he doesn't remember what Elijé is talking about.

G/O Media may get a commission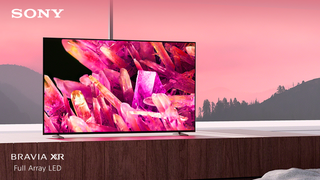 $400 off
Sony 55 Inch 4K Ultra HD TV X90K Series
Elijé's tweets led to a string of homophobic and transphobic comments; further tweets call out those tweets as being part of a bigger problem.
Elijé's tweets quickly gave way to a number of attempted debunkings and online theories about how he was lying; Elijé defended his story on Instagram. In the original Twitter thread, video that was supposed to show DMs between Howard and Elijé showed chat bubbles that didn't have the exact same shading as the ones Instagram uses—gray for the Instagram user, white for the other person. In an Instagram story, Elijé showed the DMs again, and in that lighting they look like Instagram DMs.
On Monday, Elijé also did a live video on Instagram. In it, he addressed people on Twitter who claimed that Elijé had once made up a story about the rapper Playboi Carti. Elijé's responded to the question several times, saying: "I don't know what you guys are talking about ... I don't know Carti ... I don't know that boy." The video, in full, has since been uploaded to YouTube. It's about an hour long.
Elijé's plan for fighting off any defamation suit brought by Howard, he says in the video, "will be the truth."
And what about Howard? The Wizards haven't respond to requests for comment, but the accusations, so far, haven't been mentioned by much of the NBA press corp. A quick search of prominent NBA talking heads—Adrian Wojnarowski, Shams Charania, and Brian Windhorst, among others—didn't even turn up any tweets saying they were asking around about it. Howard didn't play in Monday night's game, the first since Elijé's tweets, which on its own was hardly surprising—the center already had been listed as questionable before Monday night's game against the Houston Rockets and has played in just nine games this season. Still, that made it easy enough for his name and the story to be kept out of the broadcast.