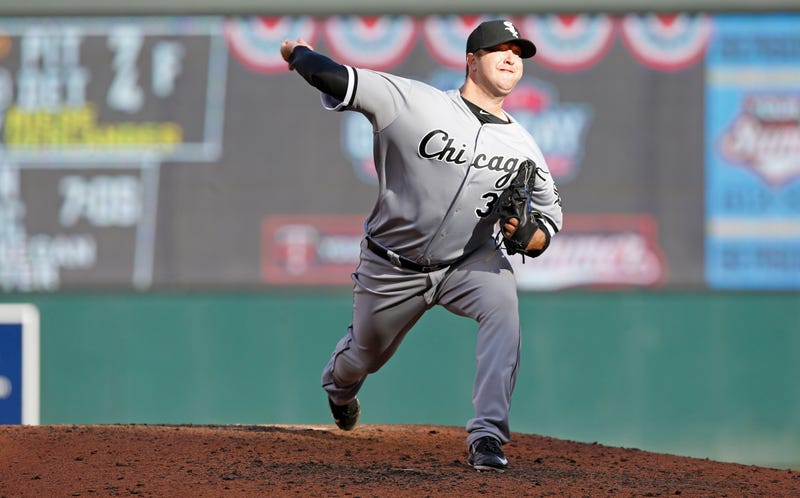 White Sox setup man Matt Albers is on a hell of a hot streak, pitching a scoreless eighth in last night's win over Toronto to set the franchise record for scoreless outings. Dating back to Aug. 4, 2015, Albers has appeared 30 times, thrown 33 innings, and allowed just 24 hits and seven walks while striking out 24.
When he set the record, his return to the dugout was tracked by the Blue Jays' broadcast—which, thankfully picked up every bit of Albers's very confusing use of profanity.
"Fucking like a cat?"
Whatever that is, Matt Albers is like it.