One win away from a Stanley Cup, and because the Penguins are doing so many things so well, it's become easy to underpraise the player who might've done more than anyone to get them here.
Matt Murray is going to be the Conn Smythe winner as long as the Penguins win one of their next three games. (And there are two very good arguments that he should win even if the Pens don't. Those two arguments are Jeff Zatkoff and then Marc-Andre Fleury.) Matt Murray turned 22 years old last month, and had played in a grand total of 13 NHL games before the Penguins, the hottest team in the league, were forced to hitch their season to a rookie.
The difference between goalies, even between the best and the worst, is measured in fractions of percentage points. It's functionally an extra save made every few games. So what does that extra save actually look like? Well, last night, with the Penguins desperately clinging to a lead, it looked like any of these:
G/O Media may get a commission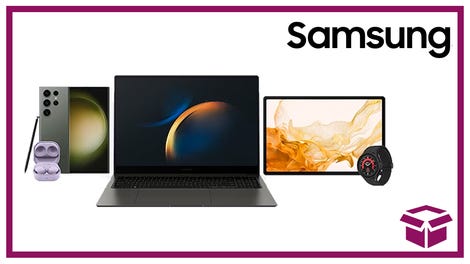 24 hour deals
Discover Samsung - Daily Deal
Spanning back to the start of the Caps series, 10 of the Penguins' last 11 wins have either come by one goal, or were one-goal games until the final two minutes. And a lot of them have looked the same: the Pens grabbing a lead and sitting back to protect it, forcing Murray to stand up to third-period barrages. He has usually stood tall. If he hadn't—if he hadn't made those extra saves here or there, which would've put his even-strength save percentage closer to, well, Martin Jones's—maybe one of those wins turns into a loss, maybe one of those series goes the other way.
Murray's numbers are very good, not necessarily spectacular, but he's been consistent—he hasn't pooped the bed more than a couple of times, and has rebounded after each one. In his starts after losses, Murray is 5-0 with a 1.75 goals against average. That includes the single biggest challenge to his confidence this spring, an ill-advised benching in favor of Fleury. Murray's coaches and teammates have gushed over how unflappable he appears to be for a kid, and Murray has spoken about how he relishes every challenge, but maybe this is less the case of a backup getting flukily hot than it is the coming-out party of a legitimately excellent young netminder.
Murray was the Penguins' third-round pick in the 2012 draft, held in Pittsburgh and overshadowed by a first-round trade. The Thunder Bay, Ontario, native only played one full pro season before getting called up to be Fleury's backup, but what a season it was: in Wilkes-Barre in 2014-15 Murray set AHL records for the longest shutout streak and the most shutouts by a first-year player, and swept all the awards. The Penguins knew, starting this year, that they had something special. They just had a talented, expensive starter in front of him.
I'm higher on Fleury than I think most people are. A dependable goalie is not an easy thing to find, and Fleury's hard numbers the last couple of years, both in the regular season and the playoffs, are the best of his career. As good as Murray was, and as good as he was expected to be, he wouldn't have sniffed the ice without Fleury suffering a concussion, his second of the season, on a James Neal shot to his mask on March 31. As good as the Penguins' skaters are, it might be nothing but dumb luck (and bad luck for Fleury) that gave them the goal who got them this far.
If Murray wins this whole damn thing, is there any way the Penguins can go back to Fleury next year? He's signed through 2019 at a $5.75M AAV, which seems like fair value. There are teams that would no-doubt want him, but Fleury's limited no-trade clause reportedly lets him list 12 teams, before each season, to which he can't be sent.
Of course the Penguins wouldn't even explore moving Fleury if they don't believe in Murray—which, I think, isn't a problem. One more win would give him 15 this postseason, tying a playoff record for rookie netminders. With limited membership, that record augurs well, but it isn't quite a guarantor: the current record-holders are Patrick Roy, Ron Hextall, and Cam Ward.
Another option is to let Fleury stick around and make sure Murray is what he appears to be—and there's no need to rush, because he isn't going anywhere for a while.
Here is where we're contractually obligated to note that Murray isn't perfect. His lateral movement can be a little slow, and he barfs up some rebounds that you'd prefer he smother, and sometimes, like in Game 3 this weekend, he'll have stretches where the puck inexplicably gets through him. But he's 22 years old and he will work on these things, and his flaws are insignificant in the face of how he's actually performed. Matt Murray is very obviously the future of the Penguins, and that immediate future is just one more solid game away from containing a couple big pieces of hardware.