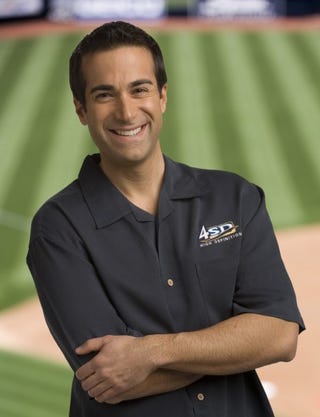 As the 2009 MLB season inches closer, you can see the fledgling MLB network really hitting its stride. Then last night likable host Matt Vasgersian said "fuck" into an open mic. Video after jump.
Because of this incident, the network lost all of its sponsorships and has been relegated to cable access. It now airs for one hour immediately after "The Robin Byrd Show." No, no, no — of course not. And to be fair, many people get that whole Fernando Valenzuela/Fernando Vina thing messed up. Many white people that is.

And is "What the fuck was that?" the default reaction for all sports anchors when they flub something on-air?
Hopefully, Vasgersian won't interview Joe Torre next month and ask him about the recent phone call he had with his brother Rocco.