Thirty-two more women spoke today in an Ingham County, Mich., court during the sixth day of Larry Nassar's sentencing hearing, bringing the total number of victim-impact statements to 155 so far. The former Michigan State Athletic Department and U.S. Gymnastics doctor, who is already serving a 60-year sentence on child pornography charges, is about to be sentenced on 10 counts of criminal sexual conduct. He'll also be sentenced on Jan. 31 for three additional counts in Eaton County, Mich.
Mattie Larson, who won three medals at the 2010 U.S. Gymnastics National Championships, gave one of the most harrowing and emotional statements of the day. Larson said that whenever she saw Nassar, starting when she was 14, he would put his finger inside her vagina, no matter where her treatment was needed.
"Larry, my coaches, and USAG turned the sport I fell in love with as a kid into my personal living hell," Larson said. She then went on to describe how she purposely put herself in the hospital in order to get off the Karolyi Ranch, a U.S. Gymnastics training center that several gymnasts have said was the perfect place for Nassar to abuse them.
"I was taking a bath when I decided to push the bath mat aside, splash water on the tiles, get on the floor and bang the back of my head against the tub hard enough to get a bump so it seemed like I slipped," Larson said, fighting back tears. "My parents immediately took me to the hospital because they thought I had a concussion. I was willing to physically hurt myself to get out of the abuse that I received at the ranch."
"I can't even put into words how much I fucking hate you," Larson told Nassar.
Emily Morales, Natalie Woodland, and Jillian Swinehart were all teenagers who gave courageous statements today. Swinehart, 15, gave a statement alongside her mother, Anne, who spoke of the guilt she felt for taking her daughter to be treated by Nassar.
G/O Media may get a commission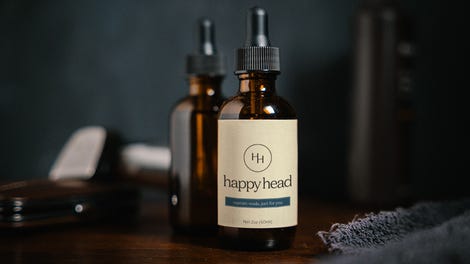 "I willingly brought you the most precious gift in the world," Anne said. "And you hurt her. And she was only eight."
Abigail and Amanda Mealy, one of several pairs of sisters who were each abused by Nassar, also gave a statement in court today. Abigail spoke for her sister, who is still a minor, and talked about how Nassar's prestigious reputation shielded him from consequences, with his status giving his abuse the appearance of proper procedure.
"I knew it felt strange, but you were Larry Nassar," she said. "I was supposed to feel privileged to be treated by you."
Mealy, like many other victims, called out the institutions that supported Nassar, including USA Gymnastics and Michigan State University, which employed Nassar before, during, and after a criminal investigation into his abuse.
"You should have prevented this," she said. "It should never have been a privilege to see a child molester."
The MSU Board of Trustees gave President Lou Anna Simon a vote of support on Friday, despite overwhelming calls for her to resign. USA Gymnastics President Steve Penny resigned in March 2017, and three members of the Board of Directors tendered their resignations this week. The organization has lost several sponsors since December.
Nassar's sentencing hearing was initially expected to only last four days, with 98 women scheduled to speak at the start of the first day. Since then, however, 60 more women have taken the opportunity to give statements, which means there will be at least 158 statements before Nassar is sentenced. With just three statements remaining, that's expected to happen tomorrow.