The Karyolyi ranch in Huntsville, Texas, has been USA Gymnastics' training center for the sport's most elite talent since 2001. Owned and operated by coaching legends Marta and Bela Karolyi, a list of gymnasts that now includes Simone Biles and Aly Raisman say it was the perfect environment for former USA Gymnastics doctor Larry Nassar to sexually abuse them, in addition to some 140 other athletes who say they too were abused by Nassar away from the ranch over more than 20 years.

In her statement yesterday announcing that she, too, was a victim of Nassar's abuse, Biles said, "It breaks my heart even more to think that as I work towards my dream of competing in Tokyo 2020, I will have to continually return to the same training facility where I was abused."
Today, during an appearance on ESPN's Outside the Lines, Raisman says she believes USA Gymnastics should no longer send its athletes to the ranch.
Raisman said that reading Biles' comments about returning to the ranch was upsetting, adding, emphatically: "I hope USA Gymnastics listens because they haven't listened to us so far. I hope they listen and I hope they don't make any of the girls go back to the ranch. No one should have to go back there after so many of us were abused there."
G/O Media may get a commission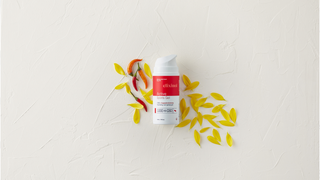 The interview with Raisman was part of a large package by ESPN on Nassar and the culture of abuse, intimidation, and power within the world of elite gymnastics that allowed Nassar to run rampant with his abuse of the young girls entrusted to him with aspirations of becoming great Olympians. The written feature is worth reading to catch up on how many people throughout the gymnastics community were a part of enabling Nassar and giving him so much unchecked power.
Included in the piece is a previously unreported text message from Nassar himself to the grandmother of a gymnast who says she was physically assaulted by gymnastics coach John Geddert (emphasis added is mine):
In the second incident, a year later, a gymnast told police Geddert "stepped on her toe, grabbed her arm and pushed her into the wall" to discipline her, according to a police report. Geddert, who told police the 11-year-old "got her ass chewed," denied the allegations of assault and did not face charges in either case.

Shortly after the second alleged incident, the girl's grandmother received a series of text messages from an unexpected source — Larry Nassar. He pleaded with her not to file charges against Geddert.

"Just ask to drop it, if you are not 100% sure you want to close John's gym and have him banned from USAG for the rest of his life," Nassar texted the girl's grandmother. "If you are able to tell the PA [prosecuting attorney] that you want to drop the case it would go a long way for sure. Remember this is not just about John but also effects [sic] every family at the gym."

Nassar went on to say in the texts, which were reviewed by Outside the Lines: "John just sent a policy out that from now on all staff members are not to be allowed to be with a gymnast alone and not allowed to be in any room without the door being open."

Whether such a policy ever existed at Twistars is unclear, but, if it did, it didn't apply to Nassar.
Raisman has taken on a leading role in speaking out against Nassar, and more significantly, against USA Gymnastics' handling of the scandal, which she described on OTL as focused primarily on "their reputation, the medals they win, and the money they make off of us. I don't think that they care."