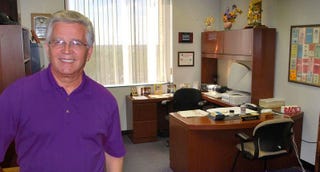 Many Yankees fans love their clumsy, theatrical announcer John Sterling, even though he whiffs on so many calls. But Sterling errs when calling baseball, of all sports. Think about the football announcer's plight. Not just football, but SEC football—it's fast. So we sympathize with LSU's Jim Hawthorne, who occasionally trips all over himself.
Listen to some of Hawthorne's greatest hits, with Josh Levin, on this week's excerpt from Slate's Hang Up and Listen podcast.
You can listen to the full podcast here or subscribe on iTunes.