At the grand slams—Australian Open, French Open, Wimbledon, and U.S. Open—men play best-of-five set matches, and these matches are often too long. (Men play best of three sets at all other tournaments, except the Davis Cup.) At Wimbledon this year, John Isner and Kevin Anderson played for more than six hours in their semifinal match before the fifth set finally ended at 26-24. The other semifinal, between Novak Djokovic and Rafael Nadal, lasted nearly five and a half hours before Djokovic won 10-8 in the fifth set. Eight years ago at Wimbledon, in the longest match ever played, Isner and Nico Mahut played for 11 hours over the course of several days before the fifth set ended at 70-68.
The length of these matches do a disservice to the sport. Not only do they ruin players physically for their next match, increase injuries from wear and tear, and lower the quality of play, they turn would-be tennis fans off from the game, and throw tournament schedules into disarray.
One suggestion for fixing the marathon match problem is to institute a fifth-set tiebreak at all grand slams, which is currently in place only at the U.S. Open. The problem, however, isn't what happens once players get to 6-6 in the fifth set, but how long it takes to get to that point. Last night, for example, Nadal beat Dominic Thiem in a fifth-set tiebreaker, but the match still took about five hours, ending at 2:00 a.m. This is too long, and it's too long for no good reason. Men and women play the same number of sets at the majority of all tennis tournaments, and only silly and outdated reasons keep them playing different length at slams.
In today's professional tennis, racquets are more technologically advanced than ever before, players hit harder than ever before, conditioning is better than ever before, and as a result, the rallies last way longer than ever before. The sport is—if not fundamentally, then practically—different than it was in the 1970s, when five-set matches usually finished in under three hours. Tennis has changed; it's time for outmoded traditions to change with it.
Here are some notable people in the tennis world who are vocally supportive of shortening men's grand slam matches to best of three sets:
"I would have even Grand Slams best of three, to be honest," Djokovic said in an interview on the Tennis Channel. "This new generation of tennis fans and millenials, they don't have the great attention span. They want things to happen very quickly. So for the players as well and to attract more people, more viewers of a younger audience, I think we have to keep tennis matches dynamic, shorter and no shot clock."
G/O Media may get a commission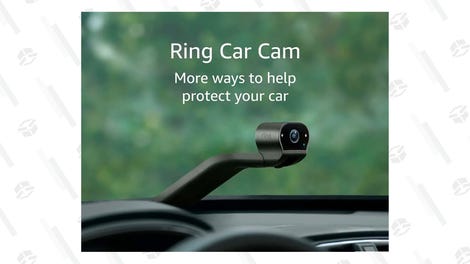 "Personally, I don't want the men playing five sets anymore. I think it takes too much out of them," King said at a WTA Finals event timed to coincide with International Women's Day. "Like one time the players played in the Australian Open final. It took six hours. They could hardly walk off the court. I guarantee you that it took a year off their careers."
Andy Murray, talking about the Nadal-Juan Martín Del Potro Wimbledon quarterfinal that he called this year for the BBC:
"As a player, I really like best-of-five; it's been good to me," he said. "I feel like it rewards the training and everything you put into that. But then, when I sat and watched the match — that Nadal-del Potro match in the commentary booth — it was an amazing match, it was a brilliant match, but it was really, really long to sit there as a spectator for the first time."

The match, which lasted 4 hours 48 minutes — long, but well shorter than either of the subsequent men's semifinals — disrupted Murray's day.

"That evening I had a meeting planned, and I missed my dinner," he said. "People that are sitting there during the week watching that all, I don't think you can plan to do that. A lot of people are going to be getting up and leaving the matches and not actually watching the whole thing. The people while in the stadium loved it, but I don't think it — as well, what happened in the semifinals — is good for tennis."
Tennis journalist Ben Rothenberg has been one of the most active proponents of the reform. The following tweets are in reference to the Isner-Anderson Wimbledon semifinal from July:

On the other side of the coin is ESPN tennis analyst Brad Gilbert, who was extremely triggered by the suggested reform and wouldn't shut up about it for more than 18 hours:

Plenty of others have made the argument for three sets, and a few middle-ground solutions have been floated as well: only playing best of five sets in the championship match, or only in the final three rounds, or keep five sets, but play with only four games in each set—which, fine, baby steps. The point is men should not be playing five-set tennis matches at grand slams for the sake of tradition.