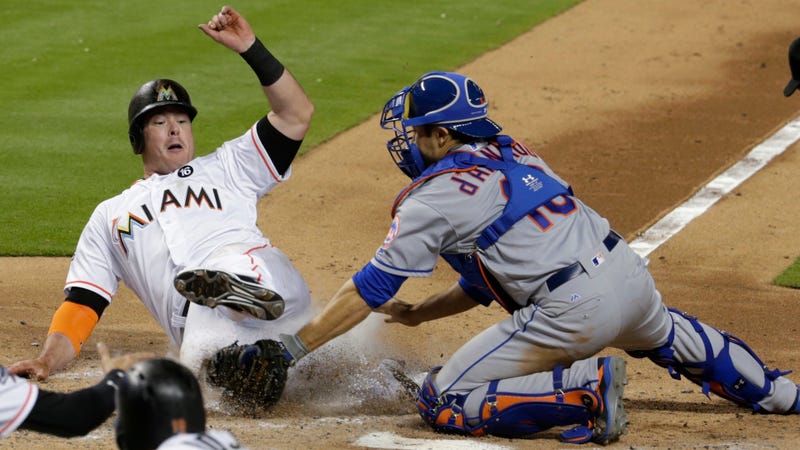 If you are a fan of the sort of muddled, elastic extra-innings baseball that seems to melt into an unmotivated slush of exhausted bullpen and bench options—this was an excellent game for you!
Yoenis Cespedes hit two home runs in the first five innings and Marcell Ozuna had a grand slam, but those things feel very long ago at this point. The Marlins were forced to bring in tomorrow's scheduled starting pitcher, Adam Conley, as the Mets squeezed two innings out of their very last bullpen option, Hansel Robles, who has pitched on four consecutive days at this point. (Saturday's scheduled starter, Jacob deGrom, made a pinch-hitting appearance in the 15th inning.)
Travis d'Arnaud mercifully sent everyone home with the game-winning solo shot in the top of the 16th:
This lasted five hours and thirty-eight minutes; in somewhat related news, I vaguely want to die now.