Yoenis Cespedes really loves golf. Loves it. Plays on game days if he can. Has probably played 10 rounds in the last couple of weeks, according to one Mets official.
Yoenis Cespedes has a bum quad. He first injured it July 8, missed the all-star game, and has only appeared in 14 games as the Mets have hoped that a combination of days off and wishful thinking would return their star slugger to perfect health.
These two things collided on Wednesday, when former MLBer Kevin Millar posted a photo of his round with Cespedes, just hours before Cespedes again tweaked his quadriceps on a ninth-inning strikeout and was finally, mercifully placed on the disabled list.
New York's columnists have been waiting for this, ever since Cespedes played golf the day the Mets won the NLCS last year. Even with their win last night, the Mets are now a season-worst eight games behind the Nationals in the NL East, and a game behind both the Marlins and Cardinals for the second wild card spot. Certainly not a comfortable place for last year's pennant winners, and who better to take it out upon than Cespedes, who is earning $27.5 million this season and can opt-out this winter. (He's also the best-hitting Met by a country mile.)
G/O Media may get a commission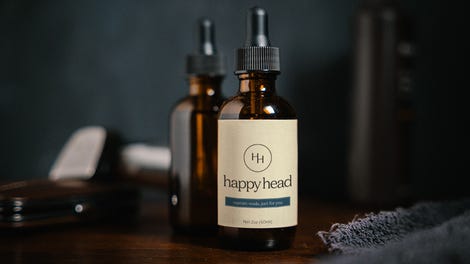 The Daily News' John Harper wonders aloud if Cespedes's "me-first tendencies" and "diva-like behavior"—such as golfing—indicate that he "doesn't care about winning as much as he should." And here's the Post's Mike Vaccaro, nearly talking himself out of the subject of his entire column.
Being rational: The man had a quad injury, not a core injury, not a rib-cage injury, not a shoulder injury (this time). Golf carts ease the burden on legs. And Cespedes hit a couple of rockets early in the game Tuesday night, so there was little evidence to blame the links for what ailed him later.

And all of that said …

Man, this is a bad look. Man, this is a bad optic.
Manager Terry Collins laughed all this off, but GM Sandy Alderson did not. He told the assembled press yesterday that he has informed Cespedes to quit it with the golfing for the duration of his DL stint. Not for any actual purpose, but for—you guessed it—"optics."
Alderson admitted that the Mets should just have put Cespedes on the DL a month ago (the Mets remain startlingly bad at handling injuries). But going forward, no more golf, if only to keep the city's dumbass columnists off his back.
"The golf is bad optics," Alderson said. "Let's just start there. Our doctors have told us that probably had no impact on the injury — positive or negative. But let's face it: You play golf during the day and then go out injured in the evening, it's a bad visual. I think he recognizes that at this point. So we'll go from there."
It's been so long since the Mets were good, I'd nearly forgotten how fun it is to watch things turn bad.