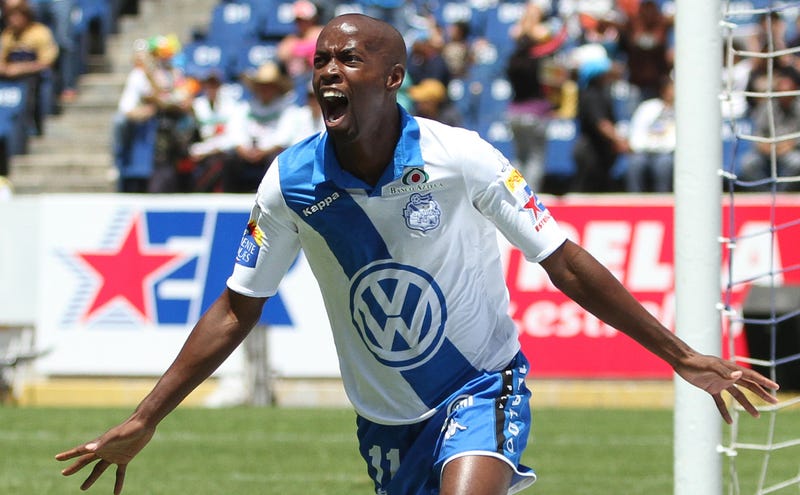 The World Cup is—holy crap—just 10 weeks away. With the U.S.'s starting XI still in flux, every international friendly matters—especially for players on the cusp, like left back DaMarcus Beasley. Unfortunately for Beasley and Jurgen Klinsmann, one stubborn Mexican club is refusing to release its two American players for Wednesday's USA-Mexico friendly.
Puebla has told the USMNT it will not free Beasley and centerback Michael Orozco to take part in the match, despite all MLS and most Liga MX teams making their internationals available. "We are very angry about this," Klinsmann said.
In an official statement, Klinsmann was more politic but just as upset:
"We are very disappointed in the decision by Puebla. When the match was scheduled, it was with the spirit that both teams would have access to their domestic-based players for what is a very important game for those competing for spots in the World Cup. Both MLS and most clubs in Liga MX honored that idea. While we understand their position, it's a huge opportunity lost for DaMarcus and Michael and doesn't contribute to the continuation of this respected rivalry."
Because the friendly isn't an international date on FIFA's calendar, Puebla is under no obligation to release the players. But it's still a dick move. Cruz Azul plays a CONCACAF Champions League match tomorrow, and the U.S. did not request any of its three internationals on that club—fair is fair. Puebla, meanwhile is dead last in the Liga MX table.
Puebla would do well to remember that Mexico wouldn't even be in the World Cup if not for the Yanks.