The United States Men's National Team lost to Mexico 2-1 in Columbus, Ohio, tonight, its first loss in World Cup qualifying on home soil since 2001. It was the fifth straight World Cup qualifying cycle the U.S. has opted to take on Mexico in Columbus, and the first time they didn't win 2-0. Dos a cero is finally dead.
Jurgen Klinsmann brought the U.S. out in an unconventional 3-5-2, with wonderteen Christian Pulisic sitting behind Bobby Wood and Jozy Altidore, and Fabian Johnson and Timmy Chandler on the wings. It never worked, and the U.S. were immediately overrun. Jesus Coronoa's rocket from outside the box—which Tim Howard managed to tip onto the post—was the warning shot, and in the 20th minute Miguel Layún's deflected shot scooted around Howard. Howard left the game with a groin injury soon thereafter, and the United States reverted to a more comfortable 4-4-2.
The USMNT opened the second half brightly, keeping better possession as the midfield opened up, letting their front three run at Mexico with speed. In the 49th minute Altidore laid a ball off to Wood, who dribbled past two Mexican defenders into the box and slotted it home to draw the game level. Both teams had their chances in the next 30 minutes in a typically rough-and-tumble game, but neither could convert, and it looked like things would end in a pretty fair draw.
Then, in the 88th minute, disaster struck for the United States. Thirty-seven year old Rafa Márquez—he made his debut for Mexico before Pulisic was even born, and has captained them at every World Cup since 2002—ghosted into the six-yard-box unmarked on a corner kick, and flicked the ball home off the top of his head. Dos a uno, Mexico.
Though a tough loss for the United States—they haven't lost at home to Mexico in World Cup qualifying since 1972—it's by no means disqualifying. This was the first of 10 games played in the Hex, the final round of World Cup qualifying for the CONCACAF region. Typically, 15 points assures advancement to the World Cup, meaning as long as the United States wins its four remaining home games, and picks up a few points in the cauldron that it is Central America, everything will be fine. They travel to face Costa Rica on Tuesday.
G/O Media may get a commission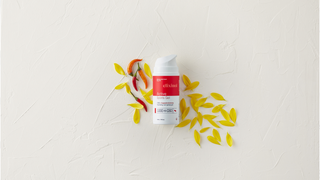 Of note, despite this being the most charged match on U.S. soil every four years, occurring three days after the election of a President who opened his campaign calling Mexican immigrants criminals and rapists and whose most memorable campaign promise was to build a wall between the United States and Mexico, there didn't seem to be any more animosity or incidents than usual between the two sets of fans.
[Univision]