The Seahawks tore it down this offseason, and now they're 0-2, with a bad offensive line and a goddamn Schottenheimer for an offensive coordinator. But they have Michael Dickson as their punter, and that's more fun than it may seem—and not just because Dickson knows how to drop kick.
Dickson, a rookie, won the job this summer by besting Jon Ryan, the Seahawks' punter for the last 10 seasons. The writing was on the wall when Seattle traded up to select Dickson in the fifth round of this year's draft. "I'm not like a punter expert ... but this guy does stuff with the ball that's pretty amazing," GM John Schneider said at the time. Dickson then went out and did all kinds of cool shit in the preseason, which included dropping a 57-yard punt out of bounds on the Chargers' 10-yard line:
Dickson had a hang time of 4.82 seconds on that kick, according to the game broadcast, which meant he checked all the boxes with one swing of the leg: distance, hang time, angle to prevent a return, and field placement. Now, in the regular season, he's continued to do all of that fairly consistently, and he's benefitted because his team's offense sucks.
Through two games, Dickson has punted 13 times, tied for second behind the Browns' Britton Colquitt. Dickson has a net average of 46.4 yards, which ranks third behind the Eagles' Cameron Johnson (46.4) and the Chiefs' Dustin Colquitt (50.7). However, Johnson is tied for the league lead with two touchbacks, and Colquitt has punted just seven times, a consequence of playing for an Andy Reid team quarterbacked by Patrick Mahomes. (Johnny Hekker, the punter every punter wants to be, averages 54.8 yards per punt, but he's punted only four times, not enough to qualify.) Dickson shanked a punt near midfield last night that traveled 10 yards before floating out of bounds. Otherwise, he's been damn near perfect. He's put five balls inside the 20-yard line and has zero touchbacks.
G/O Media may get a commission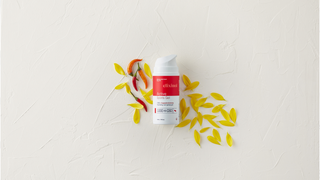 In Week 1 at the Broncos, Dickson averaged 59 yards on his six punts, with a net average of 57.5 yards. He also dropped four balls inside the 20, and two inside the 6. "Oh my gosh, what a kicker, man, what a kicker," Seattle head coach Pete Carroll gushed afterwards. One of Dickson's punts netted a nice 69 yards. The line of scrimmage was the Seahawks' 25; Dickson kicked it from his own 15 and landed it at the Denver 1—with the ball sailing out of bounds at the 6.
The Seahawks chose to punt last night on fourth-and-2 from the Bears' 44; Dickson dropped the ball at the 4, where Tarik Cohen waved for a fair catch. Only Britton Colquitt, Matt Wile of the Vikings, and Logan Cooke of the Jaguars have more punts inside the 20 than Dickson. It's that kind of placement and control—in addition to the distance—that's already putting Dickson in the rarified air of a star like Hekker.
A native Australian with a soccer and Aussie rules football background, Dickson first picked up an American football five years ago, according to a recent story in Sports Illustrated. He caught on with the University of Texas after enrolling in an Australian academy for aspiring punters. Last year, he won the Ray Guy Award as the nation's best punter and was the MVP of the Longhorns' bowl victory against Missouri. As Texas head coach Tom Herman told a radio interviewer a few months back, "He was one of our best defensive players, because he gave our defense such long fields time after time after time."
Last night, in the third quarter, a penalty on an extra point allowed the Seahawks to kick off from midfield. Dickson was brought on to drop kick it—the first time an NFL team attempted a drop kick on a kickoff since Nate Ebner of the Patriots did it three years ago.
At the end of the game, the Seahawks had him try a drop-kick onside kick. Since the rules now require that five players remain lined up on either side of the kicker at all times, it was worth a shot, even if it didn't work out.
The Seahawks might be a crumbling relic, but at least that means more chances for Dickson show off his leg.