"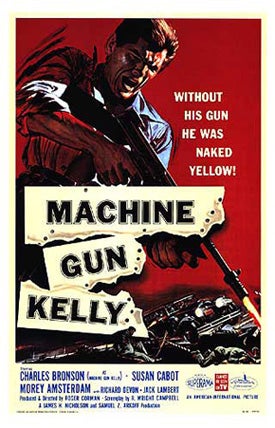 Welcome to the United States Penitentiary at Leavenworth ... or as we like to call it, The Big House. Now, we've got a few rules here at The Big H, so listen up. First ... no between-meal-snacks!" (Snatches candy bar from Otis). Now that my daily Andy Griffith Show reference is out of the way, it's time to note that Michael Vick was transferred to USP Leavenworth in Kansas (not to be confused with the military penintentiary, Fort Leavenworth) on Monday. Vick is just the latest in a long line of notable guests at The Big L.
Also incarcerated at Leavenworth have been:
• Nazi spy Fritz Joubert Duquesne.
• "The Man Who Knew Too Much," Richard Case Nagell.
• 1986 Indy 500 Rookie of the Year Randy Lanier.
• Bam Morris.
• "The Bird Man of Alcatraz" Robert Stroud.
Of course, Leavenworth is now being converted to a minimum security facility, and Vick is going there to participate in a drug counseling program for non-violent offenders. If he passes, he could earn early release, and be free in time for the 2009 NFL season. That's if Roger Goodell and the State of Atlanta have nothing more to say about it.
Michael Vick Applies For An Early-Release Drug Program [USA Today]