Cubs catcher Miguel Montero has yet to throw out a base stealer this season, as runners are a perfect 31-for-31 with him behind the plate. Montero caught six innings against the Nationals last night, and they ran wild on him, stealing seven bases in just four innings. Four of those steals belonged to Trea Turner, who swiped all of them in the first three innings. After the game, Montero was upset, but not with himself.

From ESPN:
"That's the reason they were running left and right today, because they [Arrieta] were slow to the plate," Montero said after the Cubs' 6-1 loss. "Simple as that. It's a shame it's my fault because I didn't throw anyone out.

"It really sucked, because the stolen bases go on me. But when you really look at it, the pitcher doesn't give me any time, so yeah, 'Miggy can't throw anyone out,' but my pitchers don't hold anyone on."
Montero's beef isn't totally invalid. Jake Arrieta was on the mound last night, and like teammate Jon Lester, he invites runners to take bases. He's tied for the league lead in stolen bases allowed with 15 this season, and he ranked fifth in the league with 23 steals allowed last season.
But! Montero isn't totally free of blame, either. Statcast can now measure the time between a pitch reaching the catcher's glove and the ball reaching the base a runner is attempting to steal. This measurement is a catcher's pop time, and as ESPN points out, Montero's average pop time is 2.11 seconds, which is the second-worst time among active catchers.

G/O Media may get a commission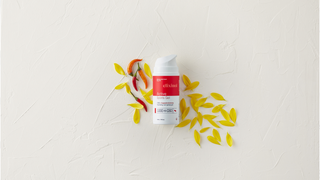 When Montero is behind the plate and either Lester or Arrieta are on the mound, there's essentially nothing the Cubs can do to prevent runners from taking a base. Their opponents know this, and aren't afraid to take advantage—the way Turner was swiping bags at will last night felt almost cruel.
These are the sort of niggling deficiencies that get overlooked when a team is running away with the National League, as the Cubs did last season. They're struggling this year, though, and that means that all the little problems nobody cared too much about while the team was winning are suddenly big problems.
Update (12:21 p.m. ET): Life has come at Miguel Montero very fast:
[ESPN]