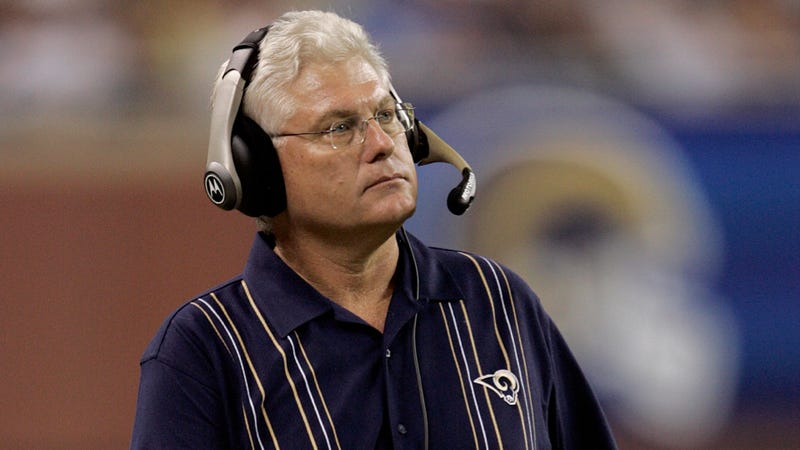 So reports Jason La Canfora. Martz tells the Chicago Sun-Times "It's time." Ominous. He's turning 61 in May.
Martz had spent the last two years coordinating the Bears' offense, hanging Jay Cutler out to dry (remember this?) against opponents' pass rushes before resigning at season's end. Before that Martz was one of the many coaches who couldn't save Alex Smith, and before that he spent two years dropping bombs in Detroit with Jon Kitna. This all after a six-year head-coaching stint with the Rams during which he went 53-32, with four playoff appearances and only three wins. Unlike his predecessor Dick Vermeil, Martz didn't win a Super Bowl.
But the real significance of Martz's retirement is that cranky talk-radio callers will no longer have Martz's mythical deep-ball offense to suggest as a perfect fit for their teams. Think of how many hypothetical offensive coordinator vacancies the man could have filled this offseason! Think of all the quarterbacks he hypothetically could have saved!
Now, alas, he'll settle into retirement somewhere and probably wander from area high school to area high school installing four-wide sets. Eh, we can't wait. We hope he still owns that shirt.