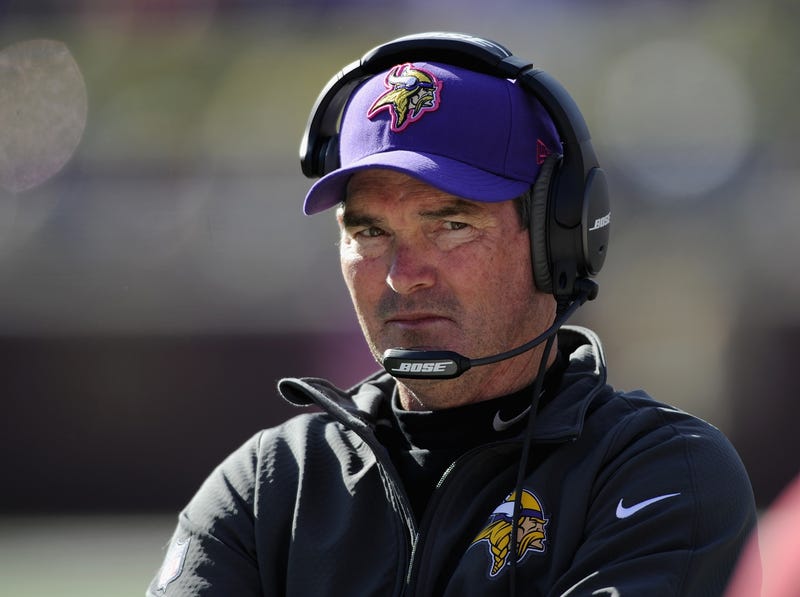 The Vikings put together a whole lot of nothing in their 17-3 home loss to the Lions this afternoon, and head coach Mike Zimmer has had enough. "I'm extremely disappointed about this loss," he said. "I can handle getting beat. I can't handle getting our butts whipped."
That's two straight butt-whippings for the Vikings, though Zimmer says this was an especially rough week, with more players than usual being fined for lateness.
"Some of the things we're doing are leads to undisciplined play. We've got to change a lot of these things. I had to fine a lot more guys this week, for whatever reason, for being late to meetings. I'm not going to let them slide. I'm going to keep fighting. I'm going to keep pounding my head. Like I told them, the fines are going to start going to the max now.

"I'm tired of it."
Part of the team's offensive struggles are a rookie QB finding his way. Part of it is a team unexpectedly without its superstar running back. A large part of it is probably that the Vikings just aren't a very good football team. So maybe there's only so much verbal motivation Zimmer can offer. But he's trying. Lord help him, he's trying:
"I'm the boss," Zimmer said. "It's their job to please me, not the other way around."