Gianluigi Donnarumma, aside from having an incredible name, is also the most promising young goalkeeper in the world. The prodigy they call "Gigio" is only 18 years old, and yet he's already played two seasons as AC Milan's starting keeper. On the international level, Donnarumma is the clear successor to all-time great Gigi Buffon, and he's already become the youngest keeper ever to play for the Italian national side.
As the single most heralded goalkeeping prospect on the planet, though, Donnarumma has found himself subject to much intrigue. Though obscenely young, he wants to win and to get paid now. Milan, as rich as the club is now are after finally getting sold to their new deep-pocketed Chinese owners, isn't yet good enough to win and doesn't want to pay him as much as Donnarumma's famously ruthless agent, Mino Raiola, is after. And that's why Donnarumma has refused to sign the contract extension Milan has offered him, sending the club's board and its fan base into a tizzy.
With only a year left on his existing contract and with superclubs like Real Madrid and PSG lurking, Donnarumma is on his way out of Milan probably sooner rather than later. Milan talks a big game about refusing to sell the keeper due to their indignation over his audacity at not leaping at the lowball contract they've offered, which predictably has seen the wounded fans turn their fury in the player's direction. At the European U-21 Championships, fans showed their displeasure in a humorous if extremely petty way, throwing fake money at their own keeper and posting a sign behind the net reading "Dollarumma."
G/O Media may get a commission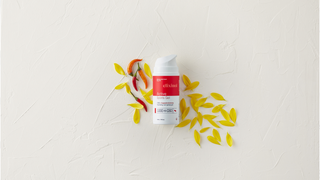 At the heart of this conflict is a fundamental difference between where AC Milan sees itself on the world scale and where the young, up-and-coming generation sees it. Former Milan keeper Giovanni Galli, for example, has a grand, respectful view of the club:
"I want people to realise, and all agents to realise, that we are talking about Milan here and not any old club," Galli told Mediaset Premium. "This club has won seven European Cups and represents Italian football. There must be respect for a club that has given a teenager this incredible opportunity to play regularly in Serie A."
But Donnarumma was only eight years old when Milan last won the Champions League, and only 12 when they last won the league. If one squad, to him, represents Italian soccer excellence, it's more likely to be Juventus, the club that has won the last six Serie A titles, the last three Coppa Italia trophies, and made two of the last three Champions League finals. Meanwhile the Milan teams of late vintage can't even manage to consistently qualify for the Champions League.
Surely, both Donnarumma and Milan agree that the young keeper is a first-class talent, but only one side believes he already plays for a first-class club (and deserves to make the kind of money first-class keepers make regardless of age). As Donnarumma eyes a move to one of any several top clubs (including possibly Juventus), Milan will have to reckon with its wounded ego, let go of its pretension, and get to work building another top squad. And they can't expect their players to simply be grateful to be there.